Congratulations to everyone!!! Australia Voted YES!
Post Category: Same Sex Marriage Ceremonies
Congratulations to everyone!!!
I am very excited that I can soon marry all loving couples, and hope to have the laws in place, passed in Parliament House, before Christmas!
In a world that is full of discontent, I am so happy to celebrate with same sex couples, that within a short period of time they will be able to 'marry the one they love'!!
X Janet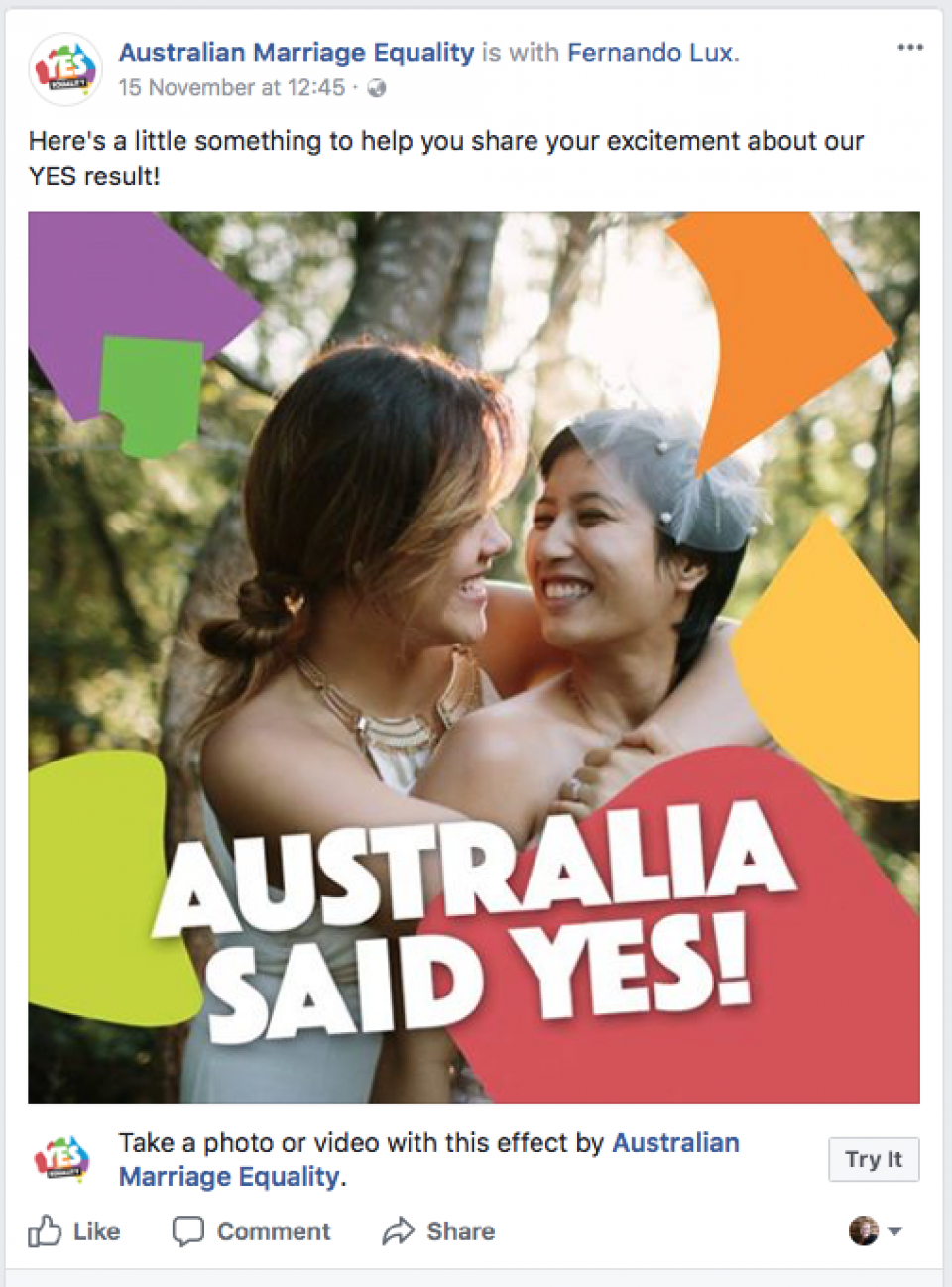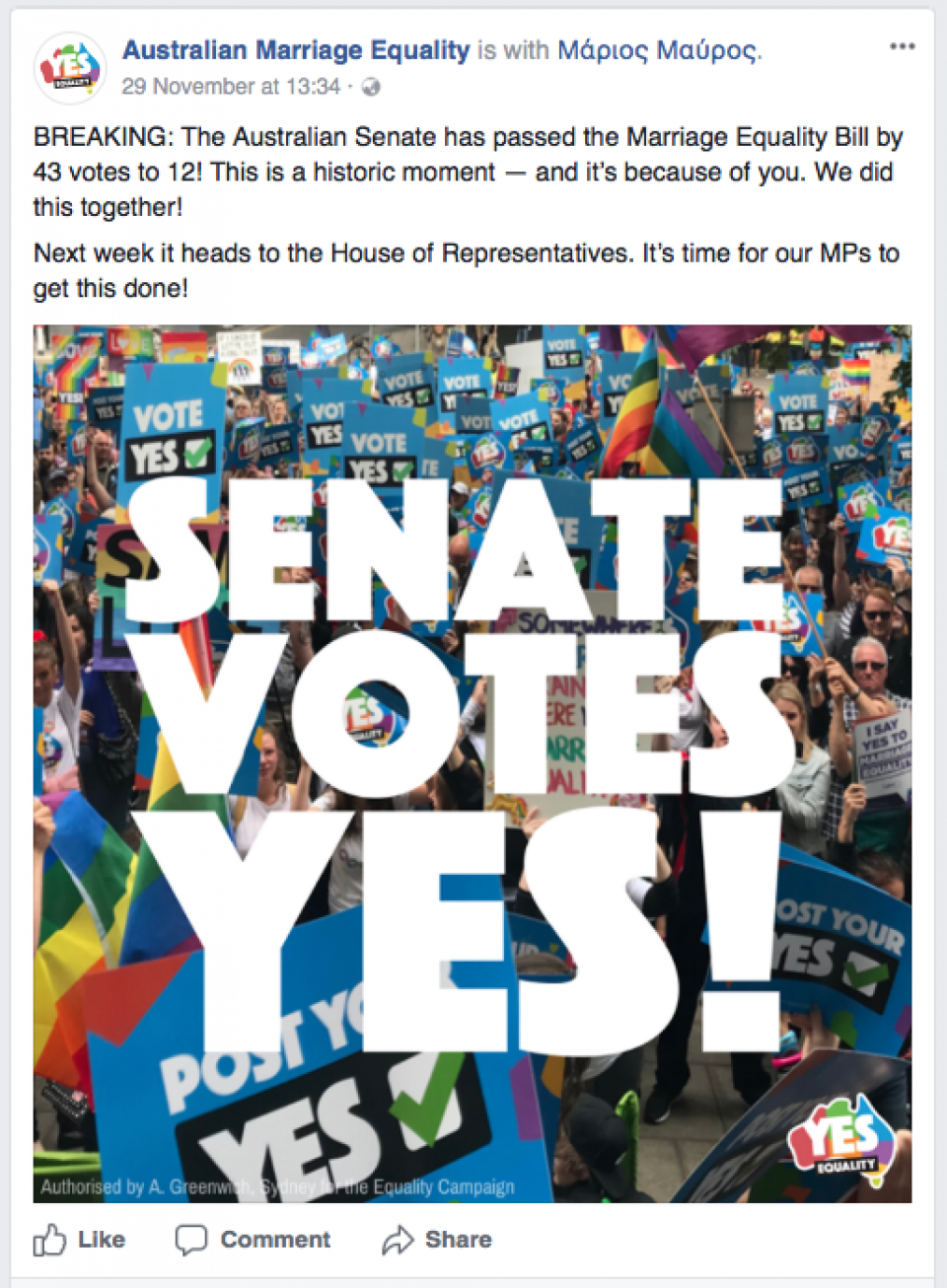 In the late 20th century, rites of marriage for same-sex couples without legal recognition became increasingly common. The first law providing for marriage of people of the same sex in modern times was enacted in 2001 in the Netherlands.
The Supreme Court ruled that all U.S. states must recognize same-sex marriages in a historic victory for LGBT rights.
In light of the decision, here is a list of 21 other countries where same-sex marriage is legal nationwide and the year it was approved (Mexico is not included because the country only allows same-sex marriage in certain jurisdictions):
The Netherlands (2000)
Belgium (2003)
Canada (2005)
Spain (2005)
South Africa (2006)
Norway (2009)
Sweden (2009)
Argentina (2010)
Iceland (2010)
Portugal (2010)
Denmark (2012)
Brazil (2013)
England and Wales (2013)
France (2013)
New Zealand (2013)
Uruguay (2013)
Luxembourg (2014)
Scotland (2014)
Finland: (signed 2015, effective 2017)
Ireland: (2015)
However, as of 2017, South Africa is the only African country where same-sex marriage is recognized. Taiwan would become the first country in Asia to legalize same-sex marriage if the Civil Code is amended.
Congratulations to eveyone, & have a beautiful Christmas 2017!
< Back to blog