Affordable Sydney Weddings!
Affordable Sydney Wedding Celebrants!
With her quirky sense of humour and friendly personality, Janet creates absolute joy at small and large wedding gatherings throughout all of Sydney's suburbs, as well as The Blue Mountains and The Southern Highlands.
You can expect a fun loving, upbeat personality, personalised ceremonies as well as 'Just Getting Married' (legals only) packages, for couples who still want a fun wedding but not at The Registry.
Sydney is an amazing city to escape too and elope! Elopement ceremonies can be just the two of you (plus witnesses and me) or a small intimate ceremony with your closest friends or family or a surprise gathering that everyone attends to celebrate your birthday with a twist and surprise announcement.
My elopement and small wedding packages include everything you need for an affordable yet romantic wedding day.
Contact me on 0404 463 664 to discuss your dream wedding ceremony
Based in Sydney's Balmain!
I am based in Balmain and love the inner west locations of our city. With the so much choice your wedding ceremony could be set under the huge spreading branches of native fig trees in lovely Elkington Park or by the water of Sydney Harbour at Thornton Park Balmain. Together we can find the perfect inner west location for your wedding ceremony.
All my ceremonies are customised to reflect you and your partner, and we can include those that are important to you and your forever partner!
www.weddingsido.com.au
7 Elopement Tips!
My seven elopement tips
With Janet Lomax, Weddings I Do
1. Your wedding day is getting closer, so its really important to think about all that you want, and your perfect day!
2. Really think about your choices, and make sure this is exactly what you and your partner want, before you decide!
3. If you decide that you both truly want to elope, rather than the big wedding that you may be running away from, keep the style and beauty that you initially wanted.
4. Get the dress of your dreams & veil too, if that's what you have always dreamed about for your wedding.
5. Think about the two witnesses (legal requirement) that you want at your wedding ~ You could choose to have both parents or just two of your best friends or siblings to be with your at the moment you marry!
6. You have the dress and the suit, or perhaps a gorgeous summer dress and smart casual attire for your partner, but remember to think about your venue too. Do you have a favourite tree that holds lots of meaning for you, or is there a landscape that has always been "a must" for your wedding day?
7. If you are going to tell your family, either before or after your wedding, think about what you would love to happen then. Maybe a family dinner to celebrate, or something more casual with your family and friends or maybe you want to have a beautiful dinner ~ just the two of you.
Whatever you dream or want, is what I am very happy to help you create. I want to make your perfect day!
Get In Touch

0404463664
xJanet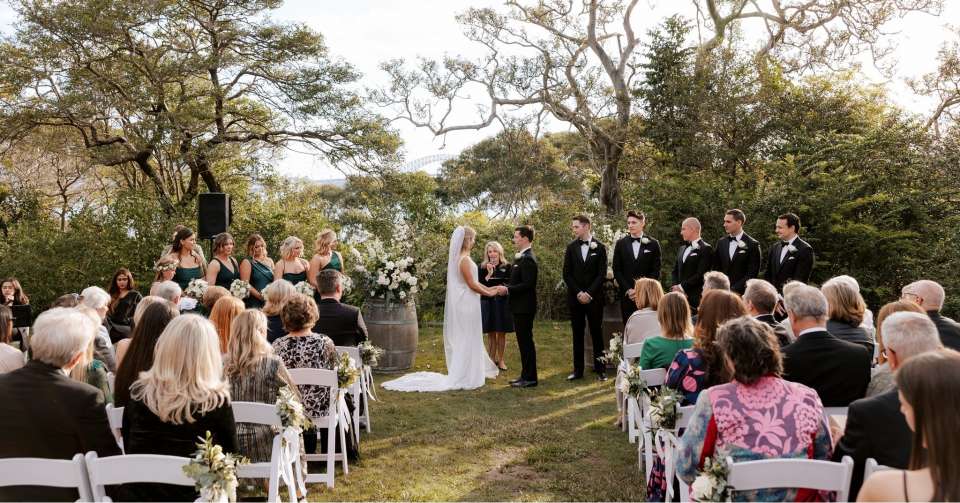 < Back to blog