Elisha & Craig's Wedding Ceremony at McKell Park Darling Point
Post Category: Weddings
Elisha & Craig in Sydney's McKell Park
On a stunning autumn day, sitting on the edge of Sydney Harbour in one of Darling Point's most secret gems, lies McKell Park.  This park was chosen by  Elisha and Craig to celebrate their beautiful garden wedding! 

Elisha looked stunning in a classic bridal gown, and Craig totally handsome, with most of his family arriving from the United Kingdom.

McKell Park is on the shores of Sydney Harbour with views of the Harbour Bridge to the west and Sydney Heads to the east.
The park comprises grassed landscape terraces stepping down to the harbour foreshore and the public ferry wharf, which Elisha & Craig used to ferry their way to Rosebay for their reception.   The harbour and well maintained gardens provide a perfect backdrop for any special occasion. It is a great vantage point to view Sydney Harbour activities. The heritage listed Canonbury Cottage is the centrepiece of the park.
If you haven't decided on your Sydney Wedding, then why don't you choose McKell Park!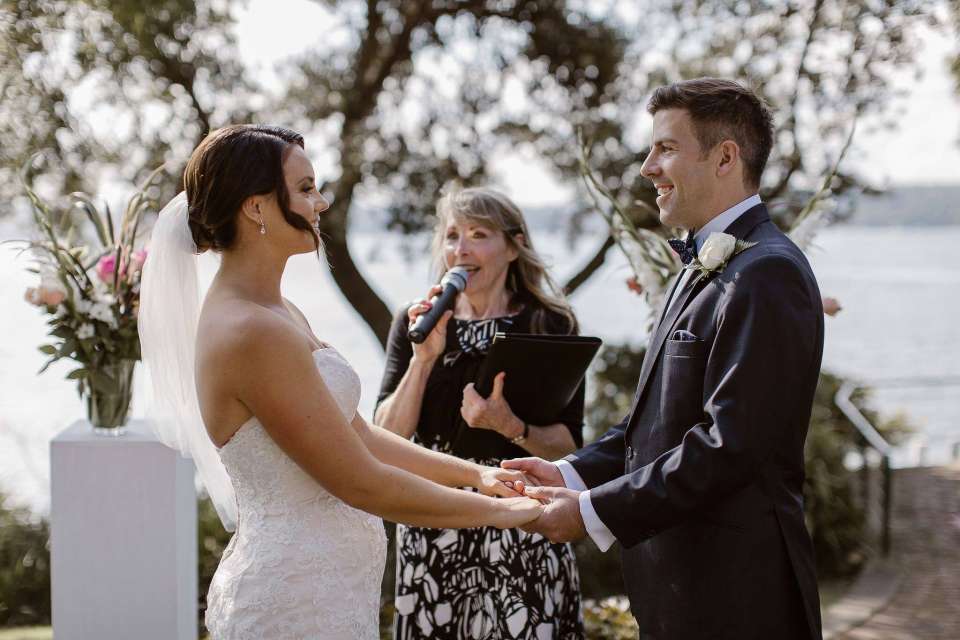 < Back to blog