Micro Weddings
Micro Weddings are a perfect way to be able to celebrate your love as per the latest Government update we can now officiate your wedding ceremony with up to 11 people.
A maximum of 11 people can attend a wedding service in Greater Sydney.
The 11 people are:
❤️ a person legally required to conduct the wedding service being the celebrant or officiant
❤️ the 2 people getting married
❤️ the 2 necessary witnesses
❤️ a person recording the service or
❤️ up to 5 guests.
For more information, Please contact me on 0404 463 664.
Janet x
www.weddingsido.com.au
#weddingsido #sydneyweddingcelebrant #microweddings #weddingcelebrant #sydneyweddings #weddingday #weddingcelebrantsydneyweddings #sydneyweddingcelebrants #wedding #weddingplanner #marsfieldweddings #sydneymarriages #sydneymarriagecelebrants #loveforever #springweddings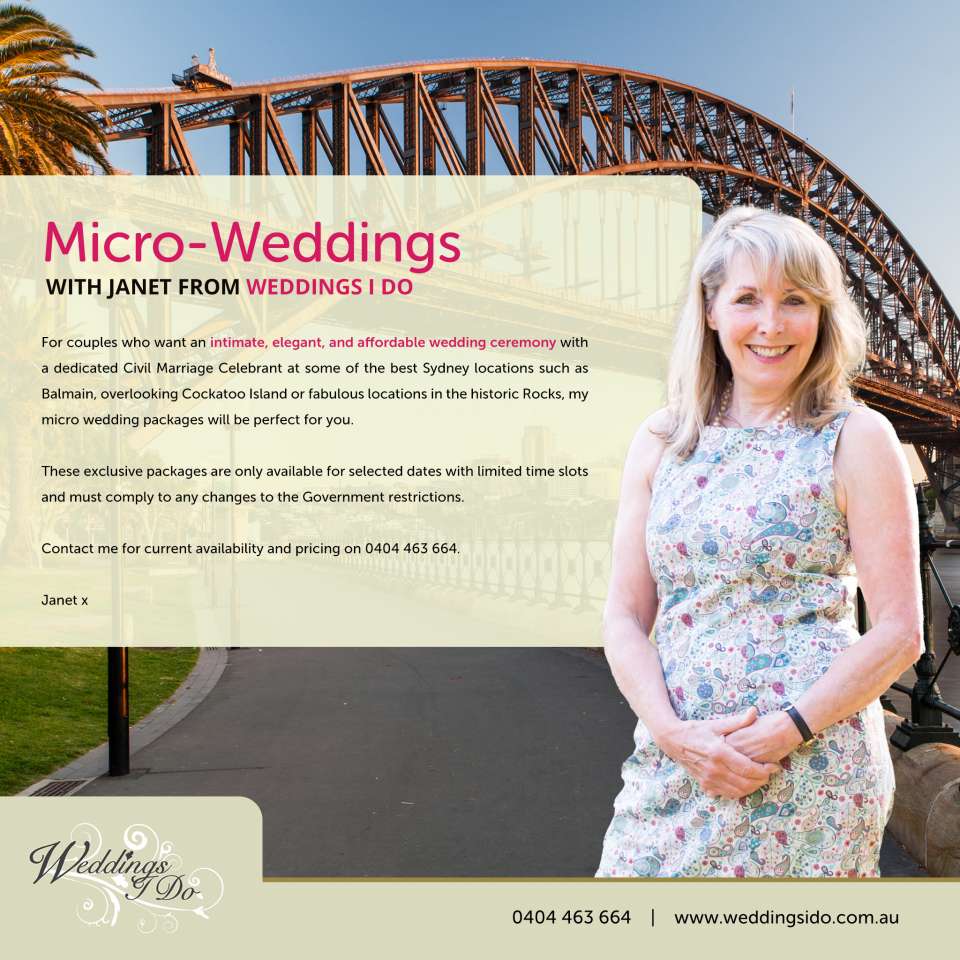 < Back to blog