Something Borrowed Something Blue ~ Wedding Day Rituals
Post Category: Weddings
The Meaning of "Something Old"
Back in the day, including "something old" was a sure way to ward off the Evil Eye and protect any future children the couple might have (the Evil Eye was thought to cause infertility in the bride—yikes). But more generally, and on a more lighthearted note, "something old" represents continuity, and contemporary couples use this as a chance to wear a sentimental piece of jewellery or item of clothing belonging to an older relative. Often the parents of the bride will gift her an heirloom before the ceremony.
It's a long-standing wedding tradition that brides wear something old, something new, something borrowed and something blue on their wedding day for good luck. Most brides interpret that practice in a similar way—with a blue garter, some borrowed and old jewellery, and a new wedding dress. However, if you're looking to add some creativity to your special day, there are many other stylish ways to incorporate old customs in a new way.
The History of This Tradition
The full saying is "Something Olde, Something New, Something Borrowed, Something Blue, a Silver Sixpence in Her Shoe," and it first appeared in print in 1883. American brides often leave off the last part of the saying, gathering only the first four items.
Something old symbolizes the bride's family, her past, and tradition. The vintage trend is here to stay so there are plenty of ways to incorporate something old. In addition to wearing a relative's dress and jewellery from her wedding day, you can use:
· An old locket, pin or pocket watch incorporated into the bouquet
· An old family Bible with the rings tied on top
· A strip of lace from your mom's wedding dress wrapped around the bouquet or sewn into your dress
· A new locket filled with old pictures of loved ones (this one counts as both old and new). Wear the locket or add it to the bouquet.
The Meaning of "Something New"
This one's pretty straightforward: "Something new" offers optimism for the future. The couple is about to enter into a new chapter in life, so walking into marriage with "something new" makes total sense. Don't worry about searching far and wide for "something new"—it can truly be anything, including your wedding dress, veil, jewellery and shoes. Couples often tick this box before they even learn this rhyme exists. It's up to you whether your "something new" is a gift from someone else or the result of a treat-yourself moment.
Something new is a symbol for a bride's new life ahead of her. You may choose to designate your dress as your something new like many brides before you or you may receive a gift the morning of the wedding from your husband-to-be. It could be earrings, a necklace or a bracelet that would be appropriate for the ceremony. Other ideas include:
· A new perfume was chosen especially for the day
· New makeup with a (new) signature-shade lipstick
· Your new initials monogrammed on a handkerchief or on a necklace
· New lingerie hid under your dress
· A new haircut
The Meaning of "Something Borrowed"
Incorporating "something borrowed" brings the couple good luck. By borrowing something from a happily married friend or relative, the bride or couple ensures a little of their good fortune rubs off on them. The old-fashioned superstition urged the bride to borrow the undergarments of female friend or relative with a happy marriage and healthy kids (again with the fertility thing). But, of course, today it's all about honouring a loved one or holding onto something of sentimental value—like your grandmother's wedding hair comb or your mother's diamond earrings—for a touch of good luck as you say your "I dos."
Something borrowed is traditionally loaned from another happy bride, and it symbolizes happiness.
· A friend's veil from her wedding
· A cake knife or cake topper from a relative or friend's wedding
· Your cousin's wedding shoes
· The earrings your mom wore on her wedding day
· Flowers borrowed from a family member's garden for inclusion in the bouque
The Meaning of "Something Blue"
While wearing or carrying "something blue" was also meant to deflect that pesky Evil Eye, the colour blue stands for love, purity and fidelity—three key qualities for a solid marriage. The traditional "something blue" was often a blue garter worn beneath the bride's white dress. But you don't have to wear "something blue" to ward off wicked spirits: Sprinkle blue clematis into the bouquet, pick out a gorgeous pair of blue pumps, find a powder-blue bow tie or use blue ribbon to tie your invitation suites together—just because you feel like it.
so
Something blue is a symbol of fidelity, purity, and love. For Christian brides, it is also a symbol of the Virgin Mary. Options for something blue include:
· The couple's names and wedding date embroidered inside the wedding dress in blue thread
· Sapphire jewelry
· Bright blue heels or blue-bottomed flats
· Blue nail polish
A Sixpence in Her Shoe
A sixpence in her shoe is a symbol of future prosperity and wealth. The sixpence is a British coin that was in use from 1551 to 1967. If you have a chance to purchase an antique coin, tape it to your sole for good luck. You might prefer to use a coin from the year you met your future husband or from the year you were born.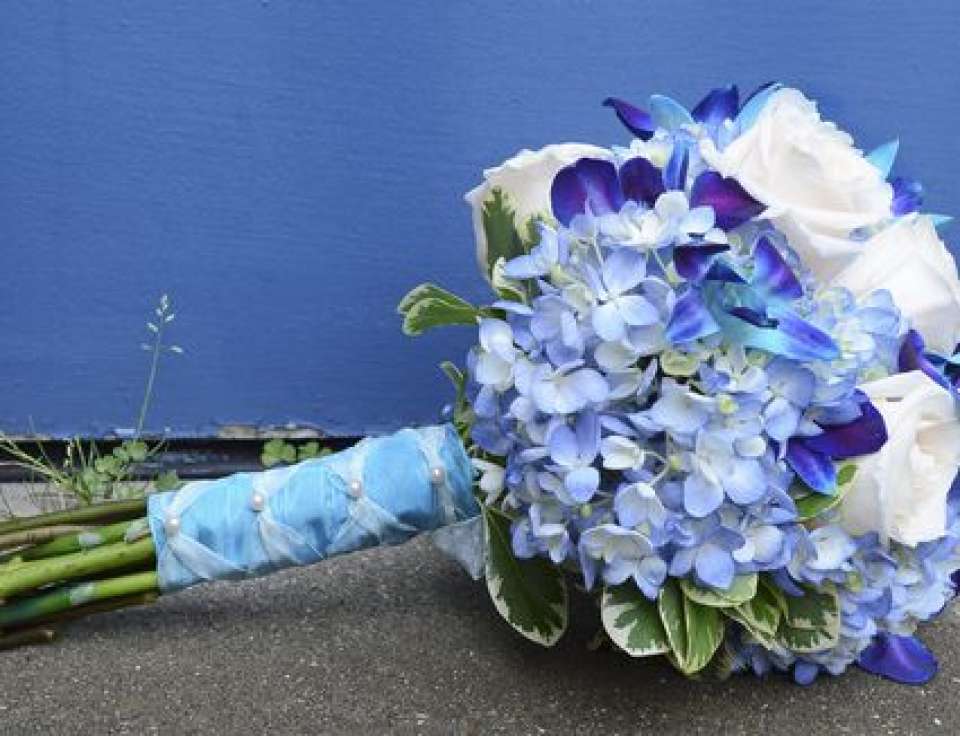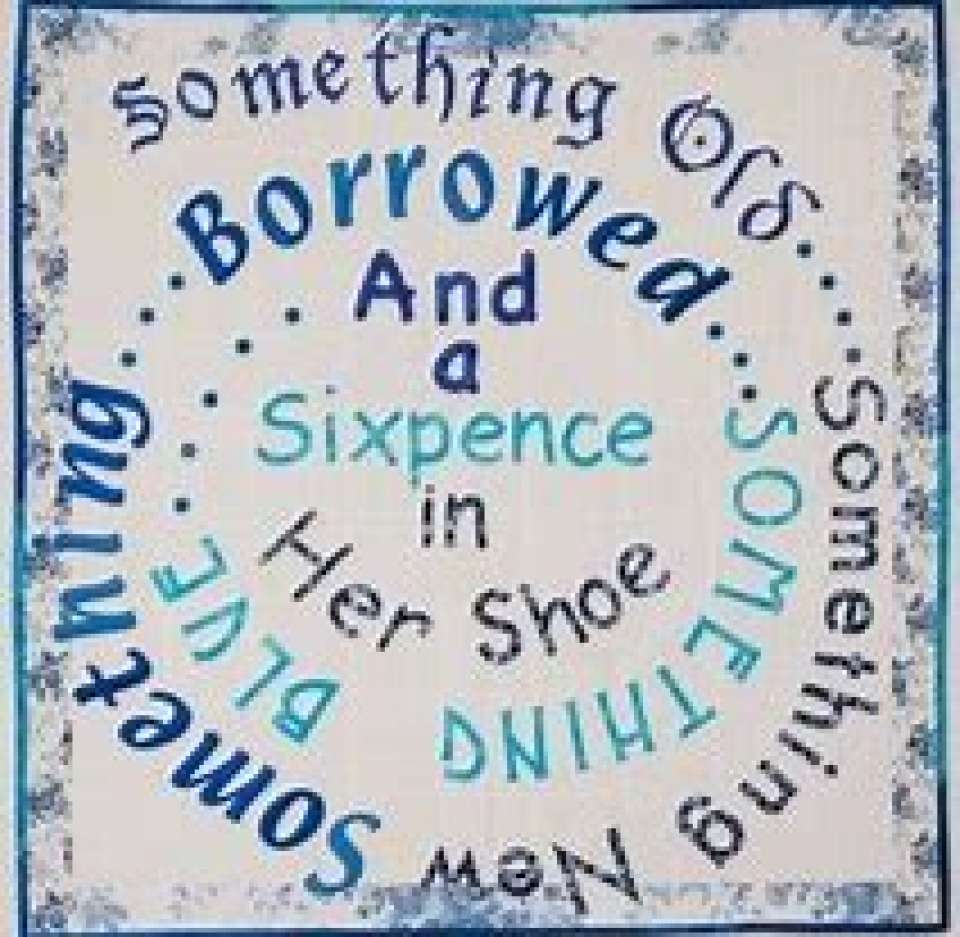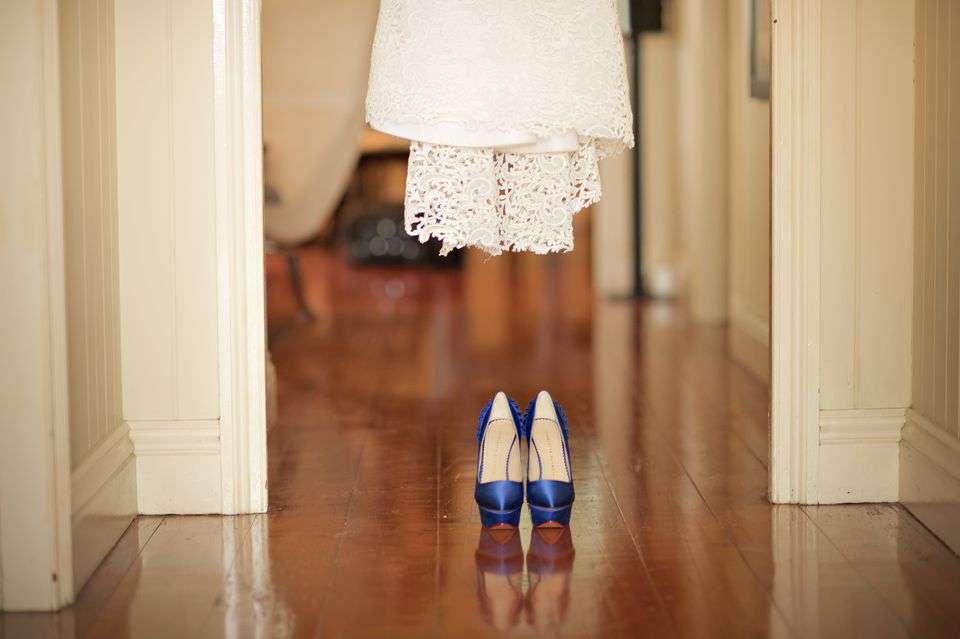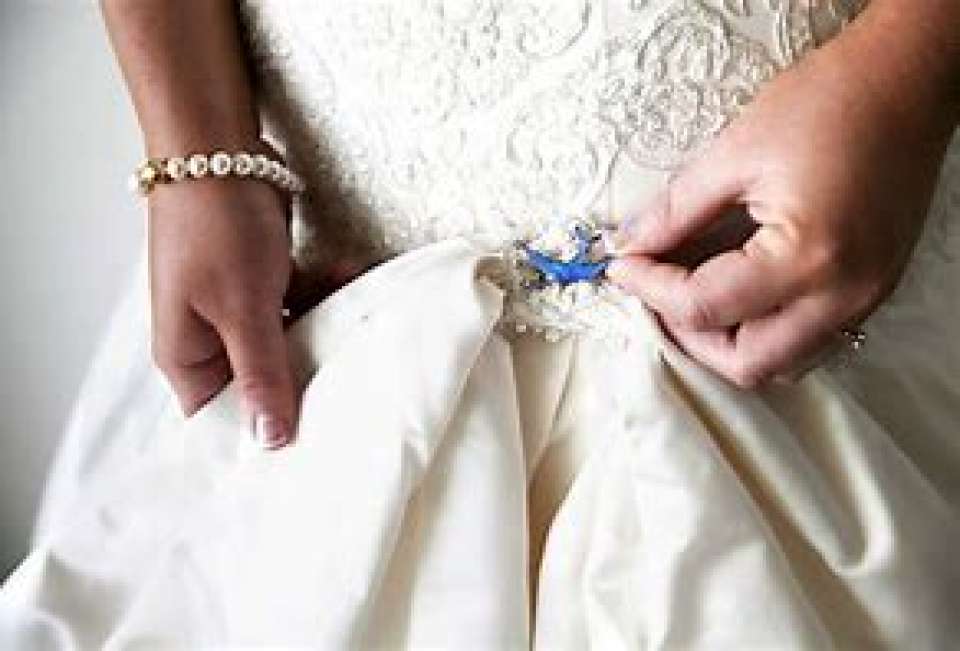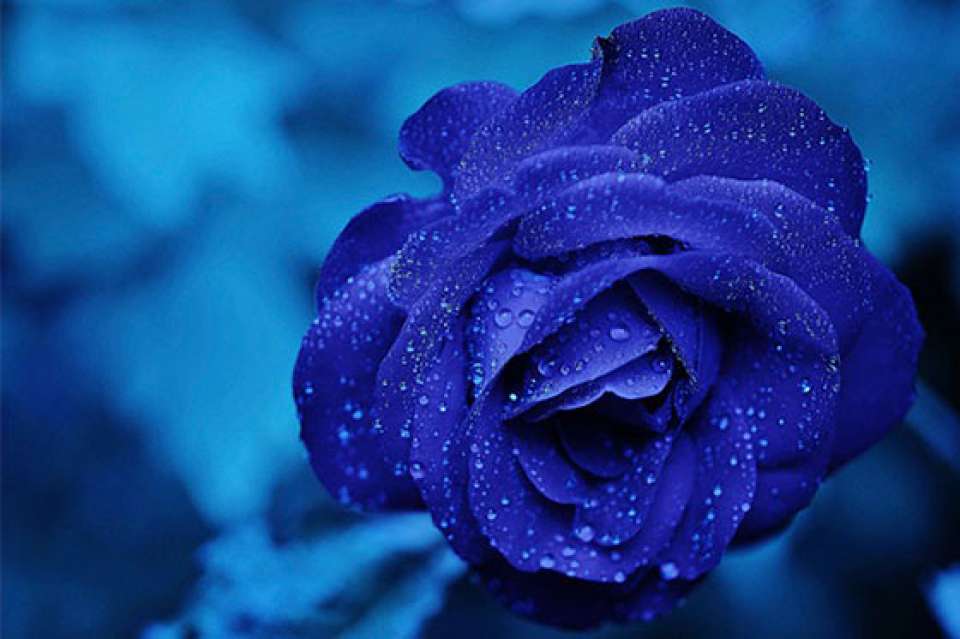 < Back to blog