Sydney's Native Wedding Flowers
Post Category: Weddings
Native Wedding Flowers & May Gibbs!
Native Wedding Flowers
Native flowers which are sometimes called bush flowers or wildflowers can be used to produce amazing floral bouquets, with their fabulous textures and shapes perfect for creating drama, particularly in large arrangements.
They are available in such an array of colours with proteas and leucadendrons being the most popular as they have such a unique look and last for ages in water.
Don't Forget May Gibbs
The Banksia men (Banksias) are known by all and were in the books we read as children, written and drawn so beautifully by May Gibbs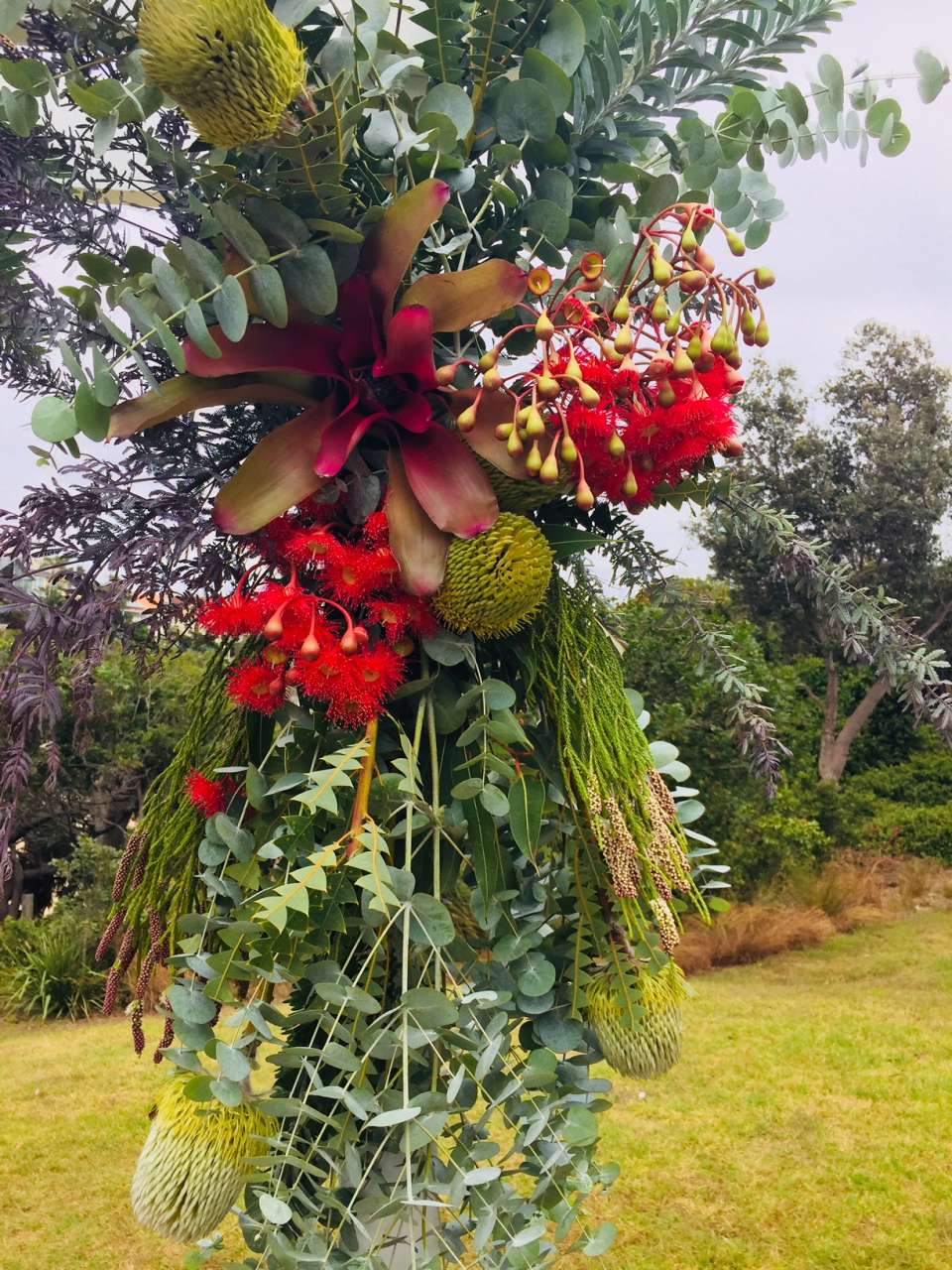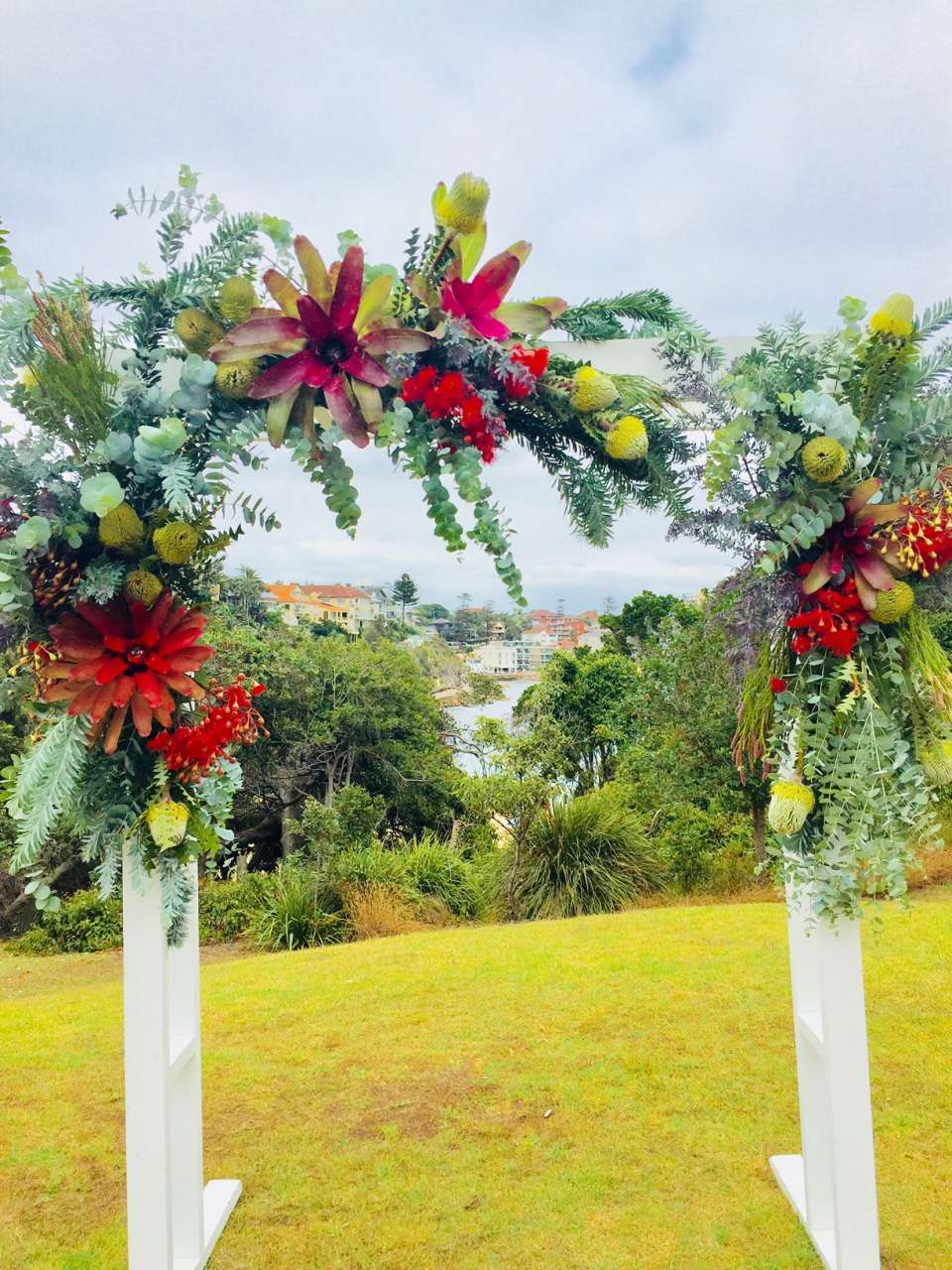 Wedding Themes ~ Rustic /Boho Wedding Flowers
Wedding themes
Choosing Australian native wedding flower bouquets in place of traditional wedding flower styles is very on trend at the moment and goes beautifully with the Boho/Rustic look, especially when you want to achieve a stylish, modern romantic look with lots of texture, colour and personality.
DIY native wedding bouquet
For a soft, romantic bouquet try Australian flannel flowers with their sage green and creamy yellow centres and pale ivory petals provide a beautiful rustic look for your wedding. Blushing bride flowers are another super romantic choice, with their distinctive star shaped blooms and long needle like leaves.
Both flannel flowers and blushing brides make beautiful native bouquets on their own, but can also be teamed successfully with soft grey eucalyptus leaves or soft pink or apricot proteas.
If you're looking for a native wedding bouquet with a little more edge try billy buttons. They can be used alone for a pop of modern colour or mixed with any number of other fun and fresh flowers including waxflower and paper daisies.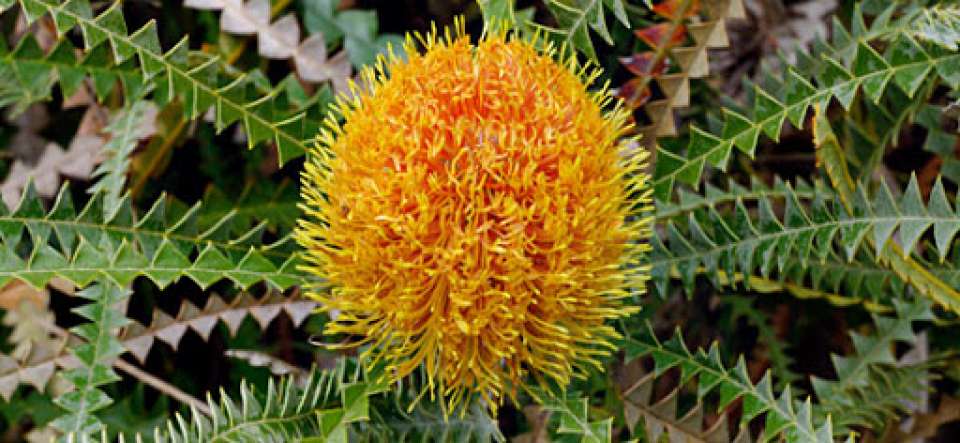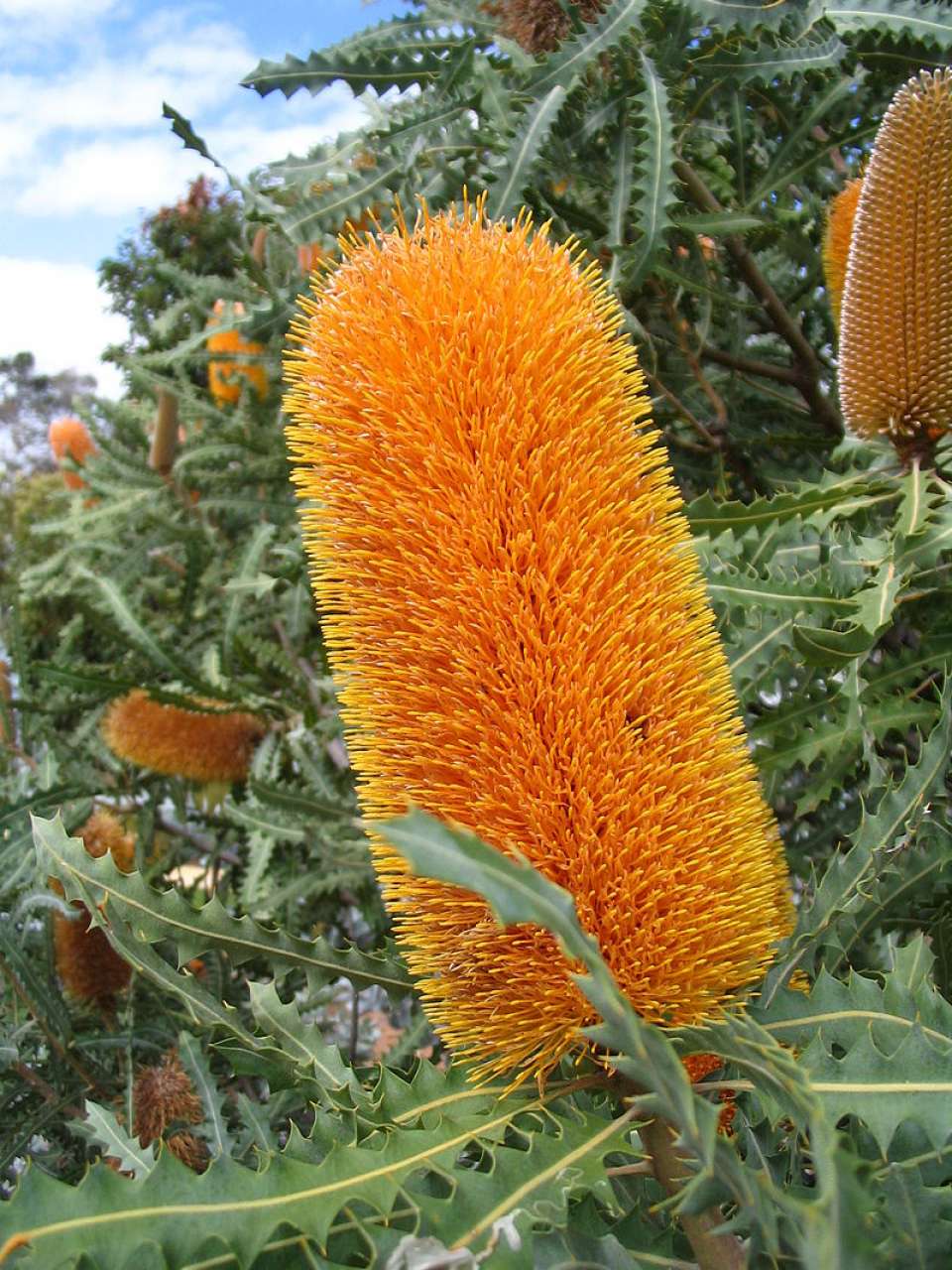 Create your own Australian Flower Table Settings
Create your own Australian native flower table settings ~ It's so easy!
Australian wedding flowers can be even more striking as table arrangements!
1. Have several large vases that you love and now take a selection of native flowers (waratahs, billy buttons, paper daisies, eucalyptus, waxflowers, banksia and woolly bush work together well), and with a little flair you can create a gorgeous showstopper of a native flower arrangement to wow your guests.
2. Use the eucalyptus as a frame, the waxflowers, banksias and paper daisies as visual anchors, the woolly bush as texture, and the waratah as your focal flower, then style it up with your wedding day details and you are set!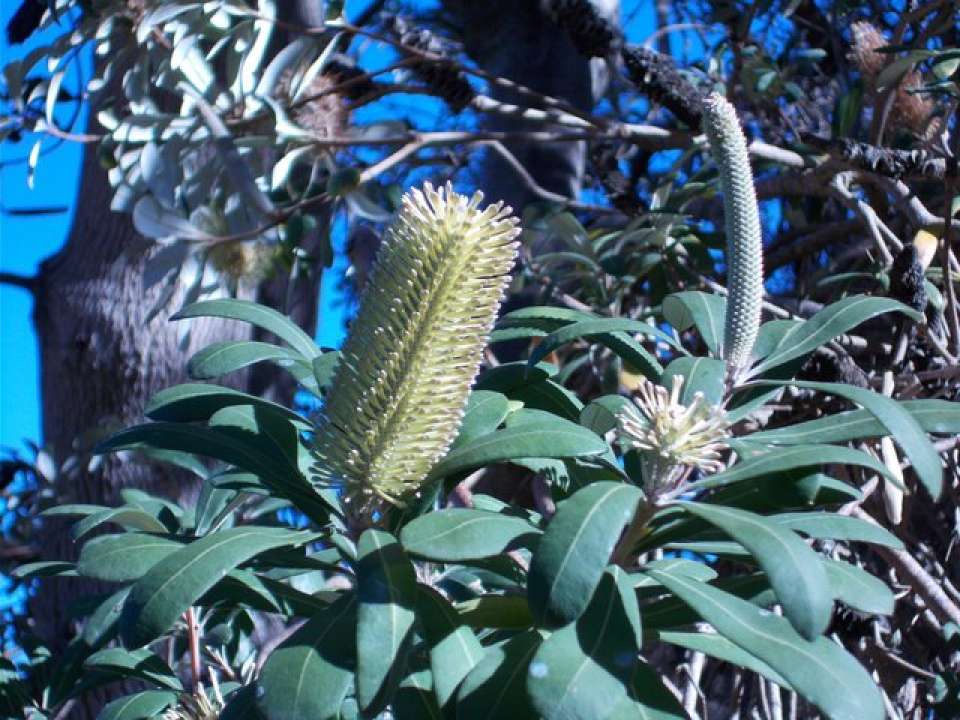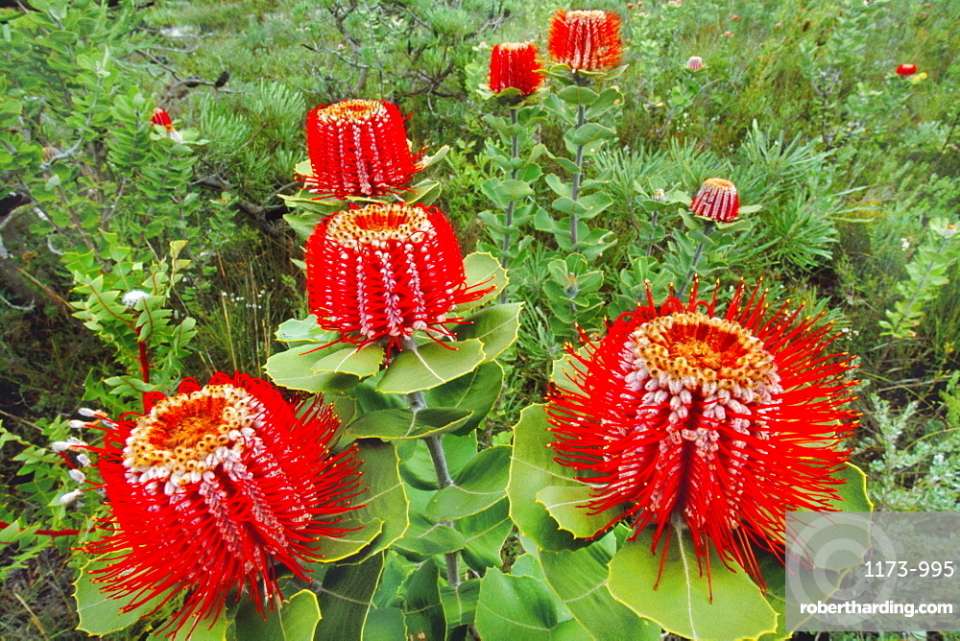 A List of Australian Native Flowers for your Wedding!
A list of Australian native flowers for your wedding
• Flannel flowers (delicate daisy like flowers with a gorgeous soft texture similar to the flannel they are named after)
• Banksia (with large blooms that can be the focal point of a modern and quirky native bouquet)
• Telopea / Waratah (an eye-catching and long lasting cut flower with long straight stems)
• Callistemon / Bottle Brush (with unique spiked flowers in shades of green, yellow, white, violet and red)
• Anigozanthos / Kangaroo Paw (very distinctive tubular flowers with a velvety texture and shape that closely resembles the claws of a Kangaroo)
• Billy Buttons (cute ball like flowers that are fantastic used both fresh and dried)
• Native Orchids (available in a huge range of colours, shapes and sizes)
• Geraldton Waxflower (probably the most popular branched filler, used in bud or when flowers are open)
• Gymea Lily (with huge flower heads up to 70cm across and a mass of red flowers and sword shaped leaves)
• Eucalyptus / Gum Flower (used mainly for their silvery green foliage and quintessentiallt Australian gum nuts)
• Golden Wattle (an excellent addition to larger bouquets because of its prolific blooms of small, bright yellow flowers and wonderful aroma)
History of the Banksia
The genus Banksia. There are 173 Banksia species, and all but one occur naturally only in Australia. Banksias were named after Sir Joseph Banks (1743-1820 ), who, in 1770, was the first European to collect specimens of these plants. You couldn't find a more Australian Wedding bouquet, if you tried!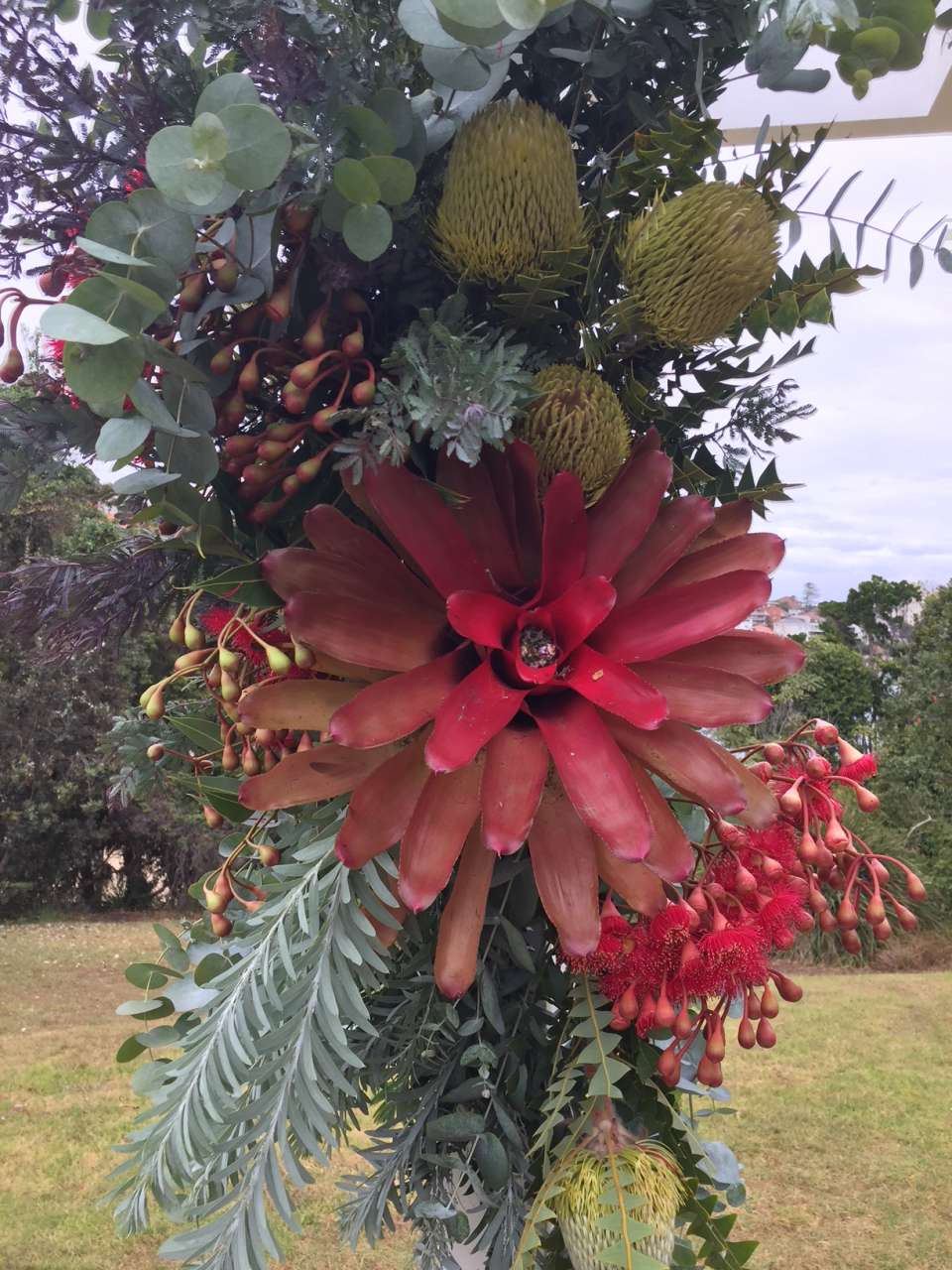 If you are getting married this year or next!
I would love to meet you for a chat about your wedding plans.
Till then
xJanet

< Back to blog