Weddings I Do ~ "April Reviews ~ Just for You!'
Rachelle & Omar's Review ~ April 2023
We recently had the pleasure of having Janet officiate our wedding and she was an incredible celebrant who made our special day truly memorable. From the very beginning, Janet's proactive communication impressed us. She promptly responded to all our queries, ensuring that every detail was taken care of. Her dedication to open and clear communication made us feel at ease throughout the entire process. Planning a wedding can be overwhelming, but Janet made it seem effortless. She guided us through the entire organisation and structure of the ceremony, making it a stress-free experience. Her expertise and attention to detail ensured that everything ran smoothly on the big day, allowing us to fully enjoy the moment without any worries.
One of the most remarkable things about Janet was her lovely and bubbly personality. From the moment we met, she exuded warmth and friendliness. Her positive energy was infectious, making everyone feel comfortable and welcomed. Janet engaged in great conversations not only with us but also with our guests, effortlessly creating a joyful and inclusive atmosphere.
During the ceremony itself, Janet truly shone. She had a remarkable ability to keep things light and inject moments of levity into the proceedings. It was evident that she genuinely cared about us as a couple and wanted to create a ceremony that reflected our personalities. Her whispered words of encouragement to the both of us throughout the ceremony were a delightful touch, adding an extra layer of intimacy and support.
Overall, our experience with Janet as our marriage celebrant was exceptional. Her proactive communication, ease in organising and structuring the ceremony, lovely personality, engaging conversations, and thoughtful touches during the ceremony truly made her stand out. We are incredibly grateful to have had Janet as part of our special day, and we wholeheartedly recommend her to anyone seeking a celebrant who goes above and beyond to create a truly memorable experience.
Response
Omar & Rachelle ~ I am totally overwhelmed by your amazing words, and can't thank you enough! You are a truly delightful couple and it was my absolute pleasure to officiate your gorgeous wedding on that stunning Sydney morning with blue skies above. Thank you both again and I wish you and your family a wonderful future. xJanet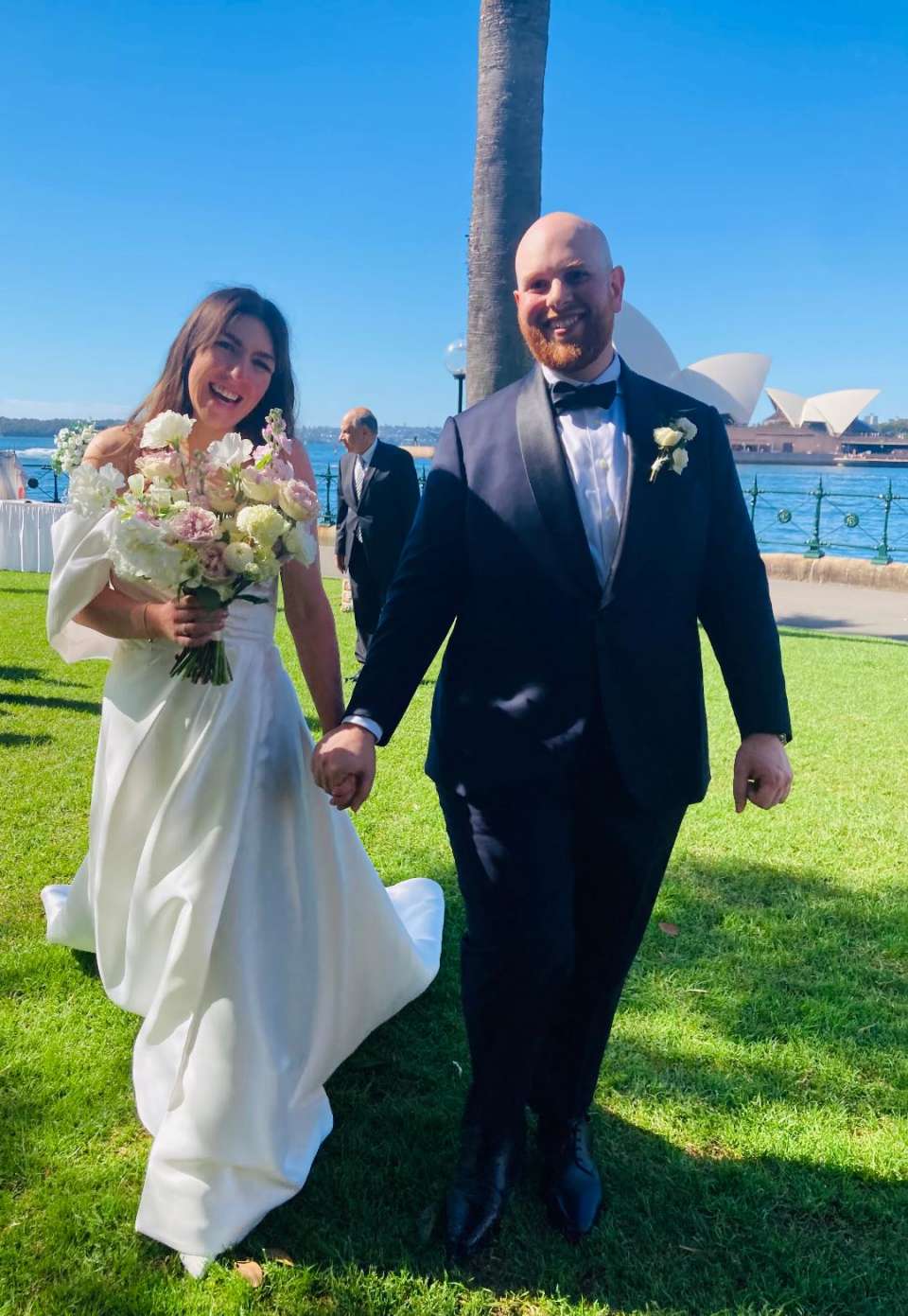 Kristie & Lewis's Review ~ April 2023
Janet is incredible. She is so supportive and down to earth. She made us laugh, made us cry, and made us feel so special in the lead up to, and on our wedding day. We loved working with someone as genuine as Janet. Our guests loved her relaxed style as well!
Your Response: Thank you both so much for your gorgeous words! You are such a fabulous couple and it was my absolute pleasure to be there for you on your wedding day! Best always for your future and thank you again. xJanet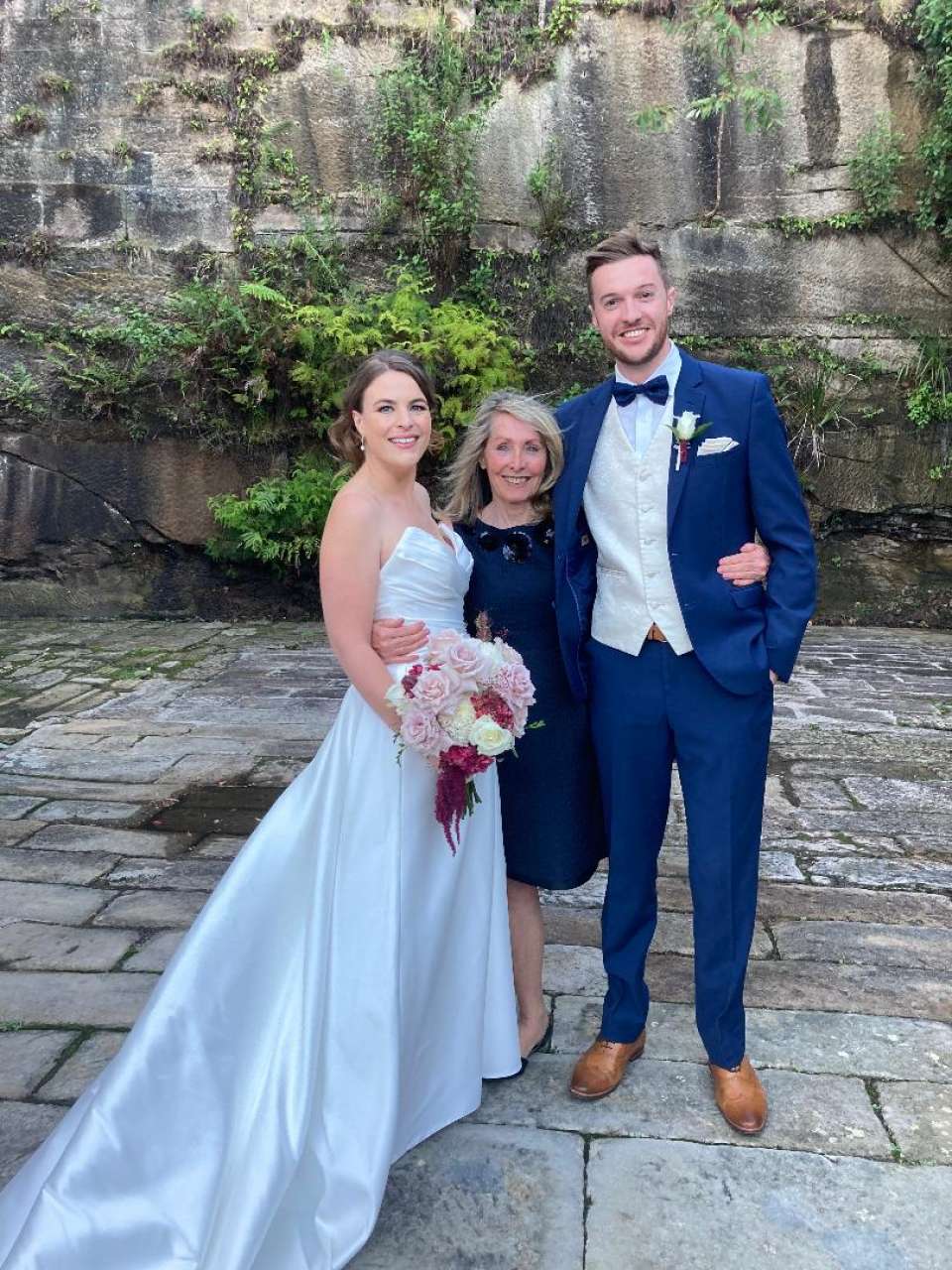 Jane & Warwick's Review ~ April 2023
Janet did a fabulous job. Everything was well organised and went to plan. The documentation, planning and lead up was made super easy for our busy schedules. On the day she made everything just right. Her nature is warm, friendly and engaging. Janet was perfect. Many of our friends and guests also commented on what a wonderful job Janet did. We highly recommend Janet. Best wishes and thank you Janet in helping make our day even more special. Warwick & Jane.
Your Response: Wow! Jane & Warwick ~ Thank you so much for your beautiful words ~ totally appreciated! I adored meeting you both and your wedding was just fabulous with you both looking amazing! Thank you also for your fabulous photos that I love. Best always and keep enjoying the farm! Janet x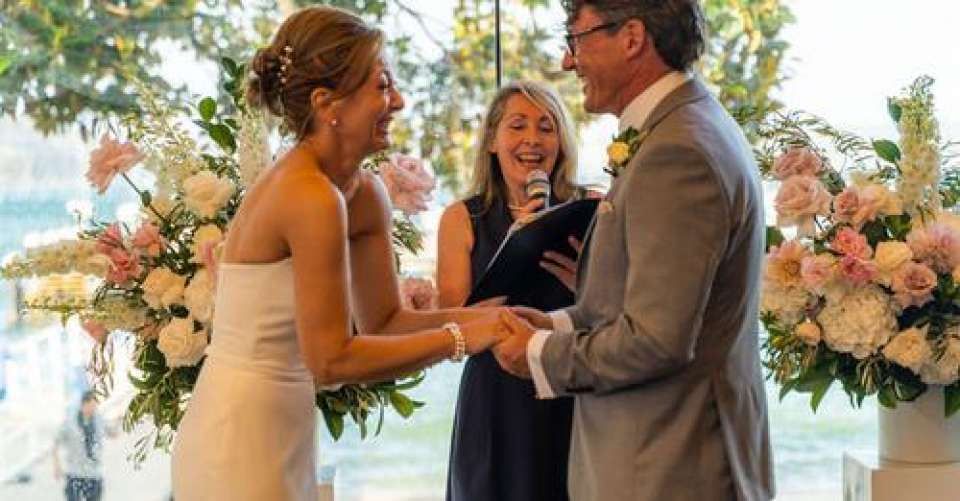 Nicole & Fabio's Wedding ~ April 2023
Janet was our celebrant for our wedding last weekend. She was amazing and made our day fun and enjoyable. We couldn't have asked for anybody else. Would highly recommend Janet x
Nicole & Fabio
Thank you both so much for being so much fun and I really loved your wedding! xJanet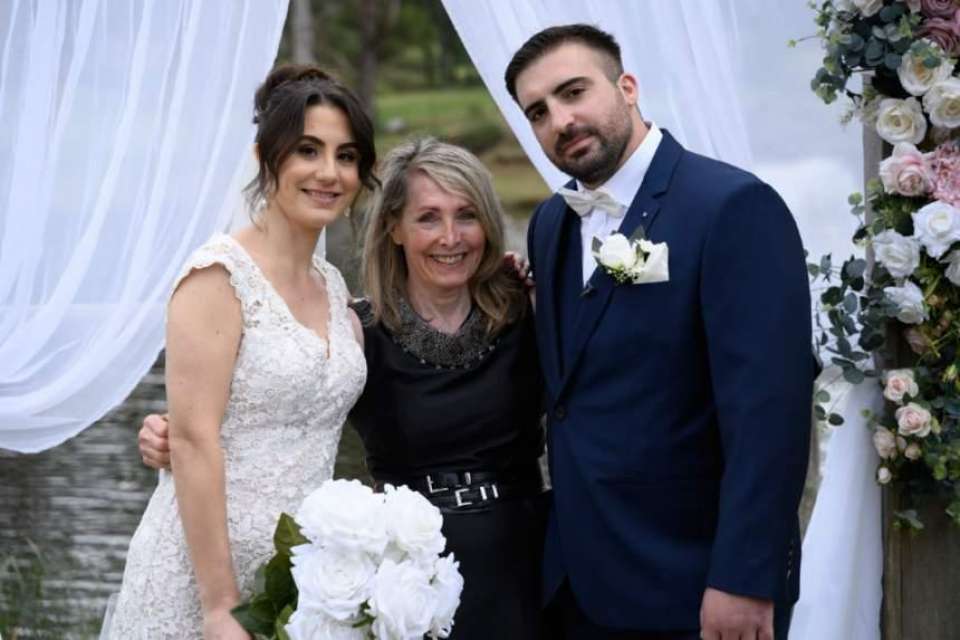 Janet was amazing. We had to change our wedding plans last minute due to not being able to get to our original location on Morton island due to bad weather I rang Janet and asked the impossible of her and she pulled through I ask if she could do a wedding in 3 days when we got back ti Sydney from the cruise we where on not only did she get it done her communication and assistance in the very stressful time was second to none I would recommend Janet to anyone who is looking to get married in Sydney she's a amazing celebrant and person and we couldn't thank her enough for making our wedding happen
Will and Leonie Thurlow
Thank you both for being so much fun, and it was an absolute pleasure to be able to create your wedding day! xJanet

Janet has been absolutely fantastic throughout the entire process. Her kindness, dedication, and positive energy have made her the best choice we could have made. We're truly grateful to have her on our wedding.
Yvonne & Billy

Thank you both so much for choosing me as your celebrant, and I wish you a totally gorgeous future! xJanet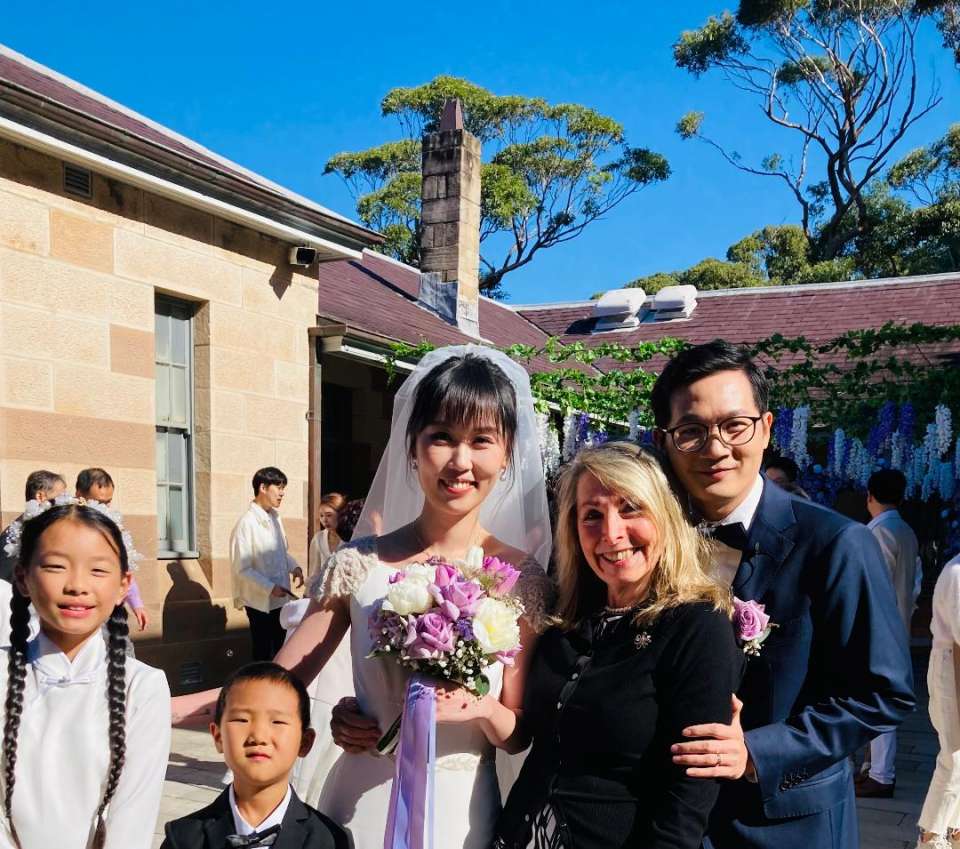 Shiya & Zushun's Wedding ~ April 2023
Fabulous words from Zushun & Shiya...
Janet Lomax made our wedding day truly unforgettable. From our initial meeting to the final delivery of our ceremony, her warmth, professionalism, and talent for storytelling shone brightly. She genuinely cared about our story, which added a personal touch to the ceremony that moved us and our guests. Janet navigated our day with grace, ensuring everything ran smoothly. Thank you, Janet, for crafting an incredible experience and for making our special day the best it could possibly be. Highly recommend!
Thank you so much for your amazing words. They are so appreciated and I wish you a fabulous future! Best always xJanet
https://www.facebook.com/photo?fbid=744430197682549&set=a.540715301387374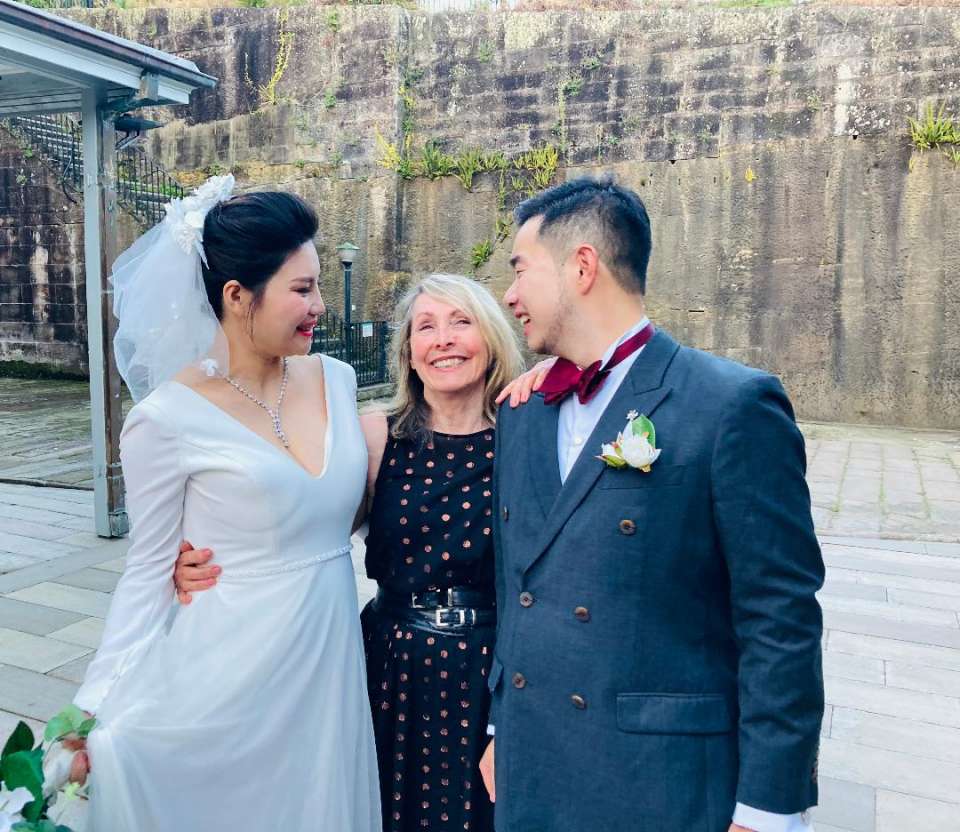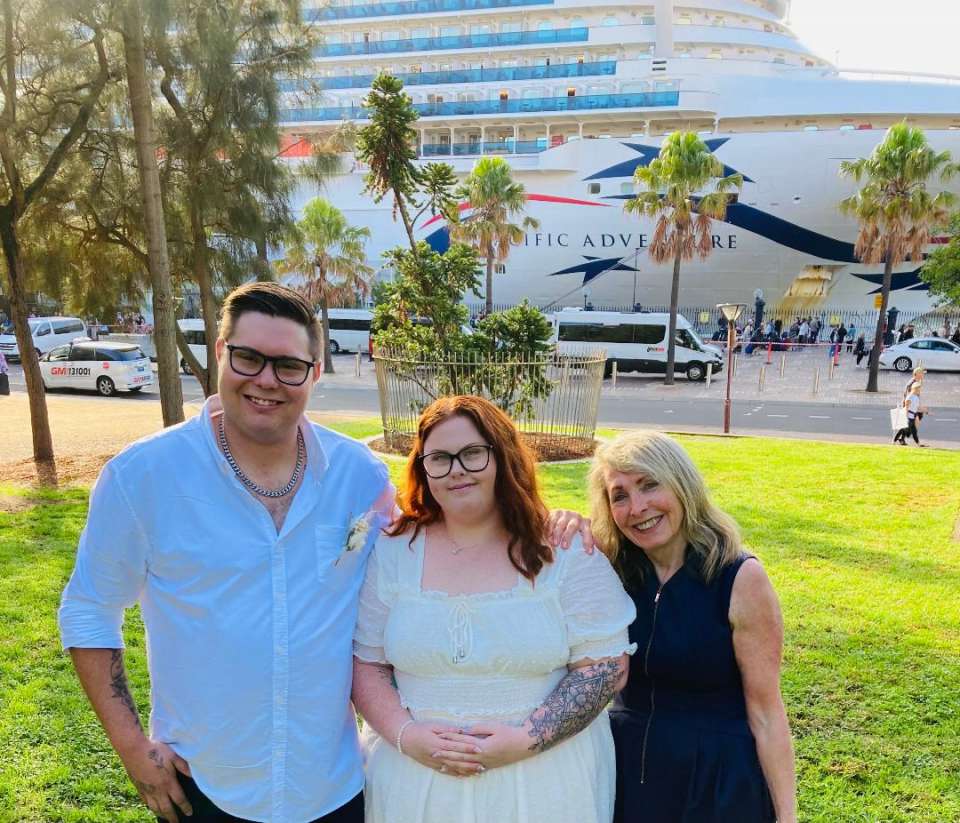 < Back to blog