Client Testimonials
I love receiving feedback from my clients, below is a selection of testimonials from recent wedding ceremonies, renewal of vows, commitment ceremonies and baby naming days.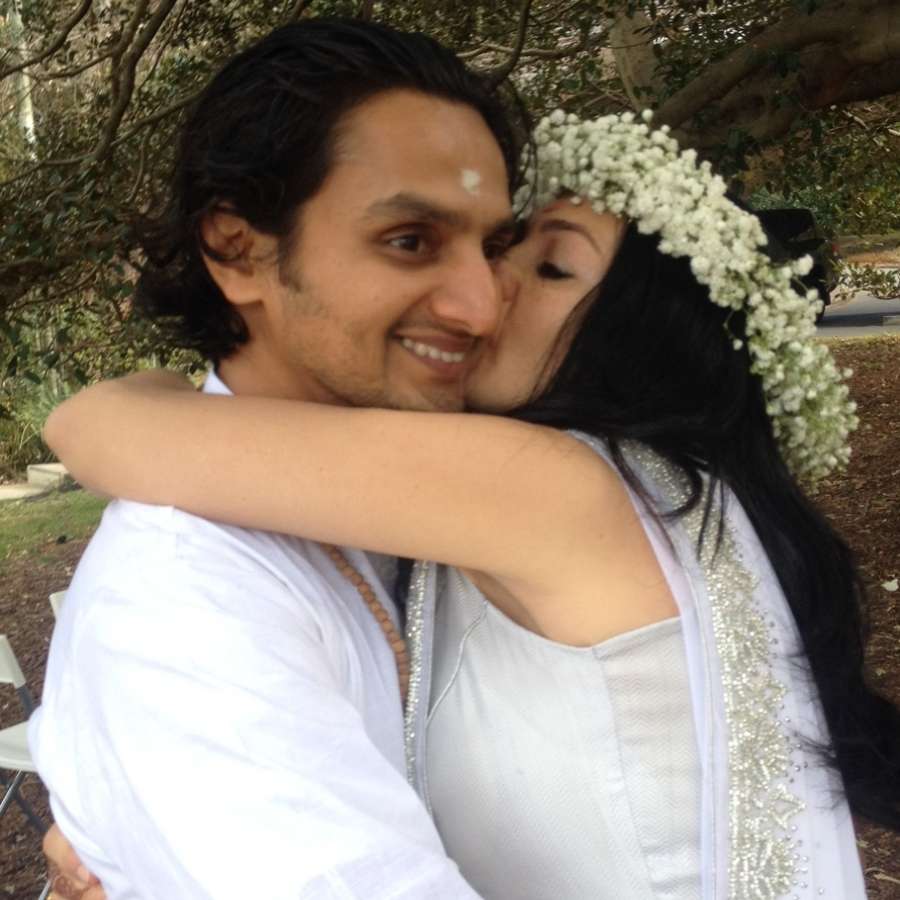 Thank you Janet, we wanted to say how grateful we are with your attention, guidance, and work. You made our special day really special and everyone present thought so too!
Wishing you the very best today and in the future. You are an amazing being!
Andrea & Appu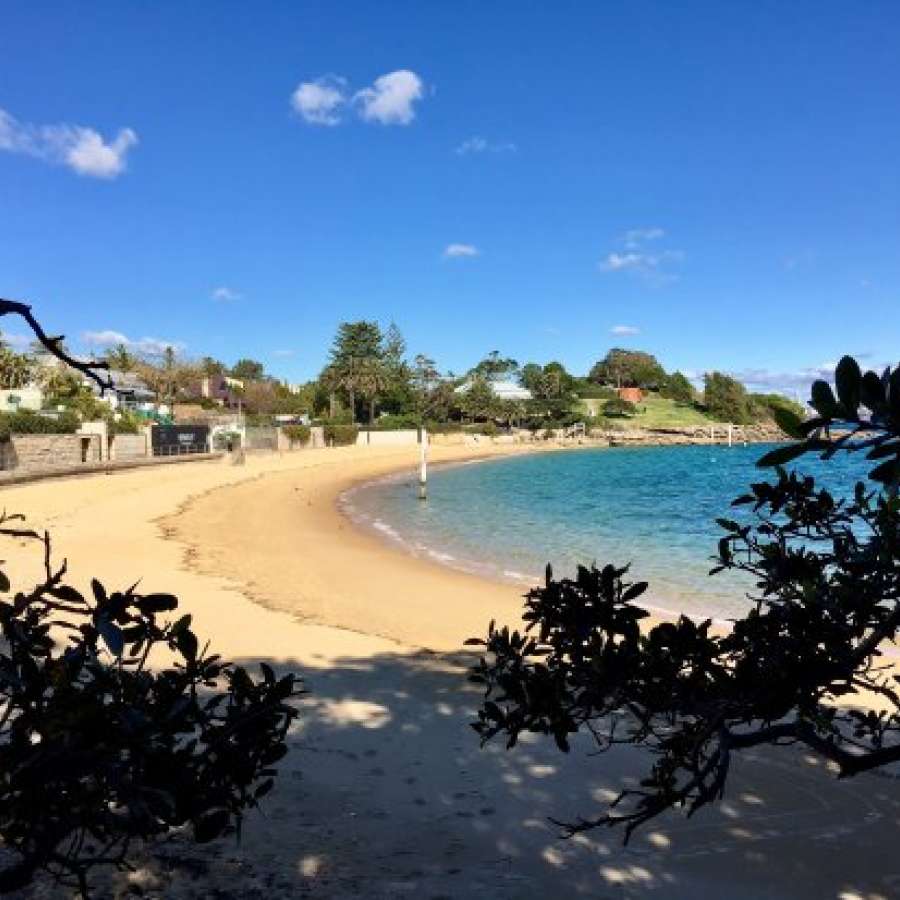 Janet really set the tone for our wedding style of beachy, cocktail, vibe at Watsons Bay Boutique Hotel. Janet has a beautiful nature that is rather entertaining while being engaging. We couldn't recommend her services any higher. Because after all it's a celebration👰🏼💍💞🥂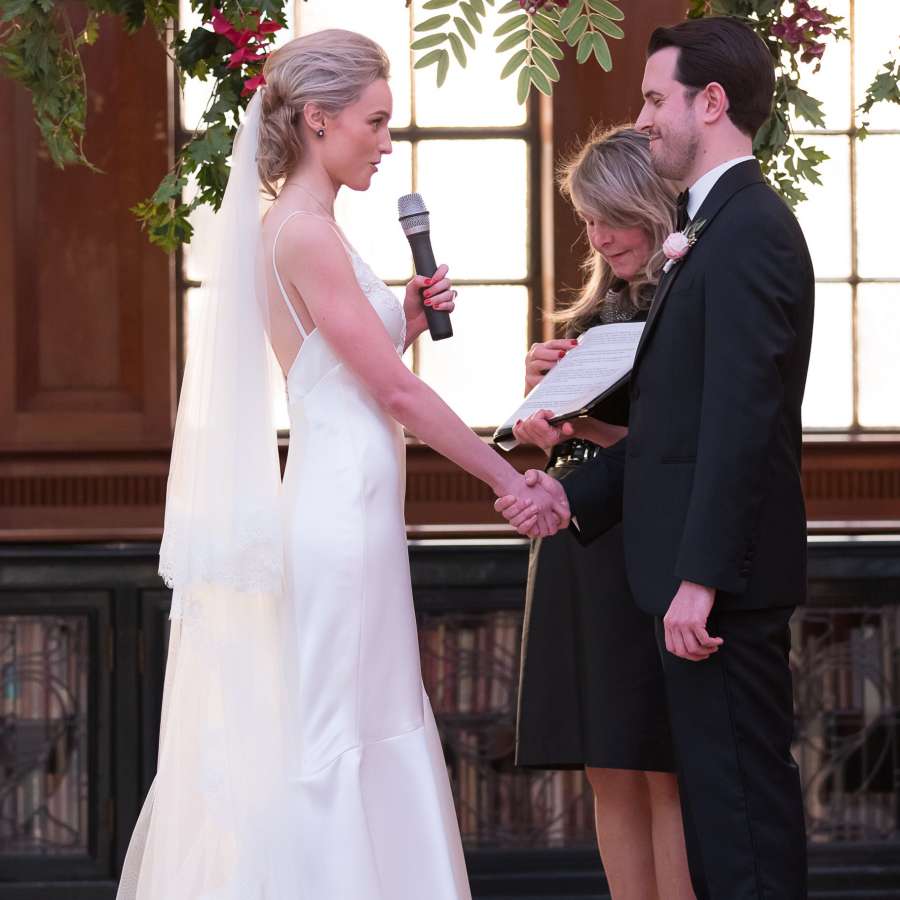 We cannot thank you enough for sharing yesterday with us. So many people came up to us and said it was the best ceremony they had ever been to! Thank you for guiding us and creating a ceremony that was full of joy, laughter, happiness and the sweetness of pineapple. It was a perfect celebration and I do not know when we will come down from the high of it.
Amy & Reegan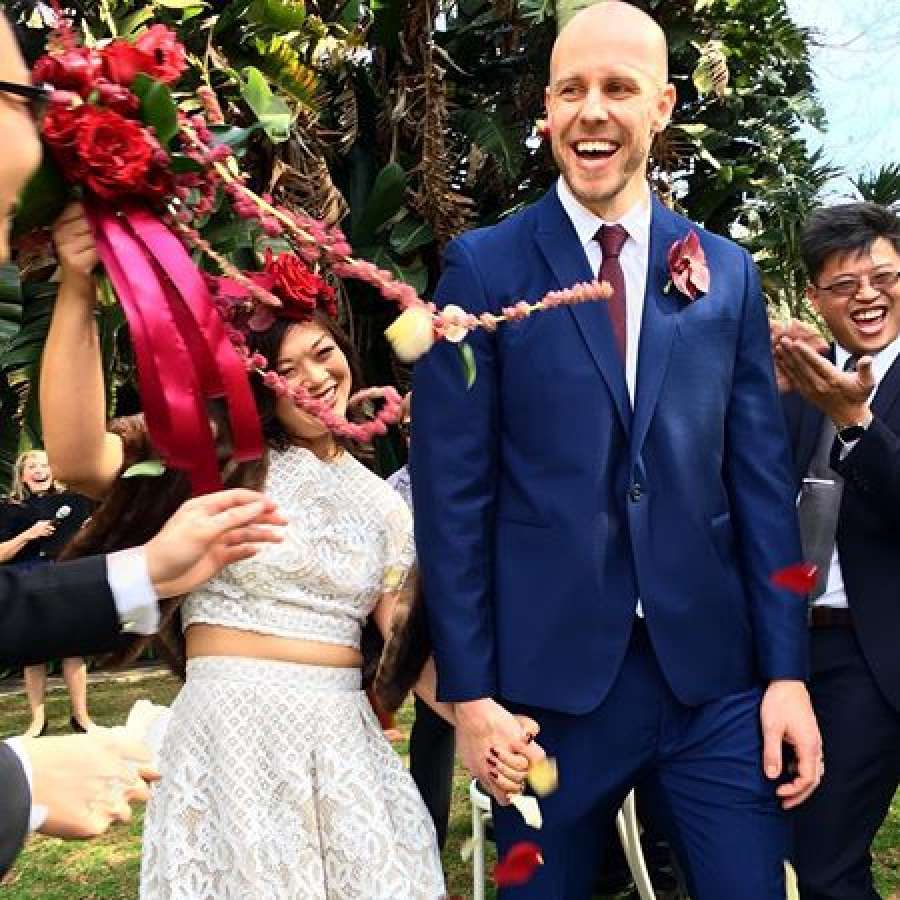 Janet was the first and only celebrant we met with and she was amazing from the get go. We were looking for someone professional but not stuffy. Janet was far from that, her warm, welcoming and cheeky personality was the perfect fit for us. She clearly loves what she does and shows that through her enthusiasm to take us through the whole process making it a breeze. Could not recommend her highly enough, even the little details of emailing us the night before to make sure we were doing okay and the beautifully printed copy of our wedding ceremony afterwards. Janet has thought of it all!
Serlina Wong
Nick Ellery
Janet was a pleasure to deal with. She not only made both of us instantly at ease, she helped us both enjoy the day and not be nervous. Cannot recommend her highly enough.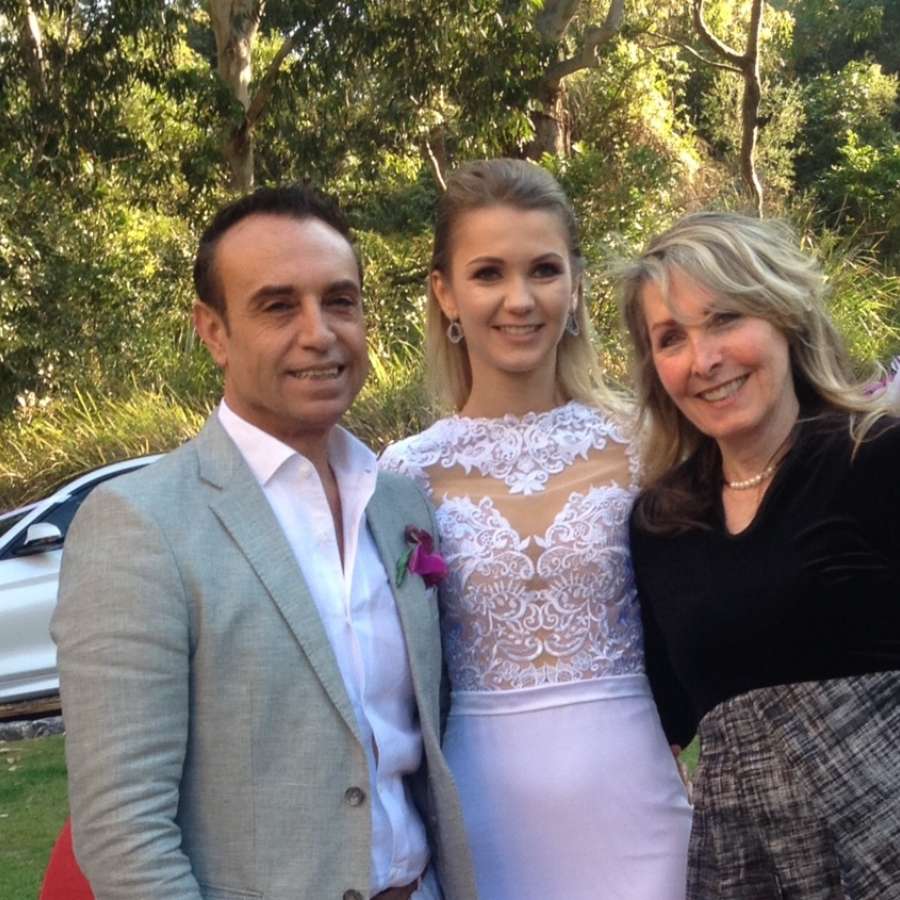 Janet has done an absolutely excellent job on our wedding. She helped us with a ceremony a lot, gave plenty of useful advises, answered all our questions and was extra supportive.
She is a very cheerful, always smiling person, who made us relax and enjoy the ceremony.
Even when I thought I would start crying she made a joke to support me:)
We are very grateful!
We would definitely recommend Janet as a celebrant! She will make your day unforgettable!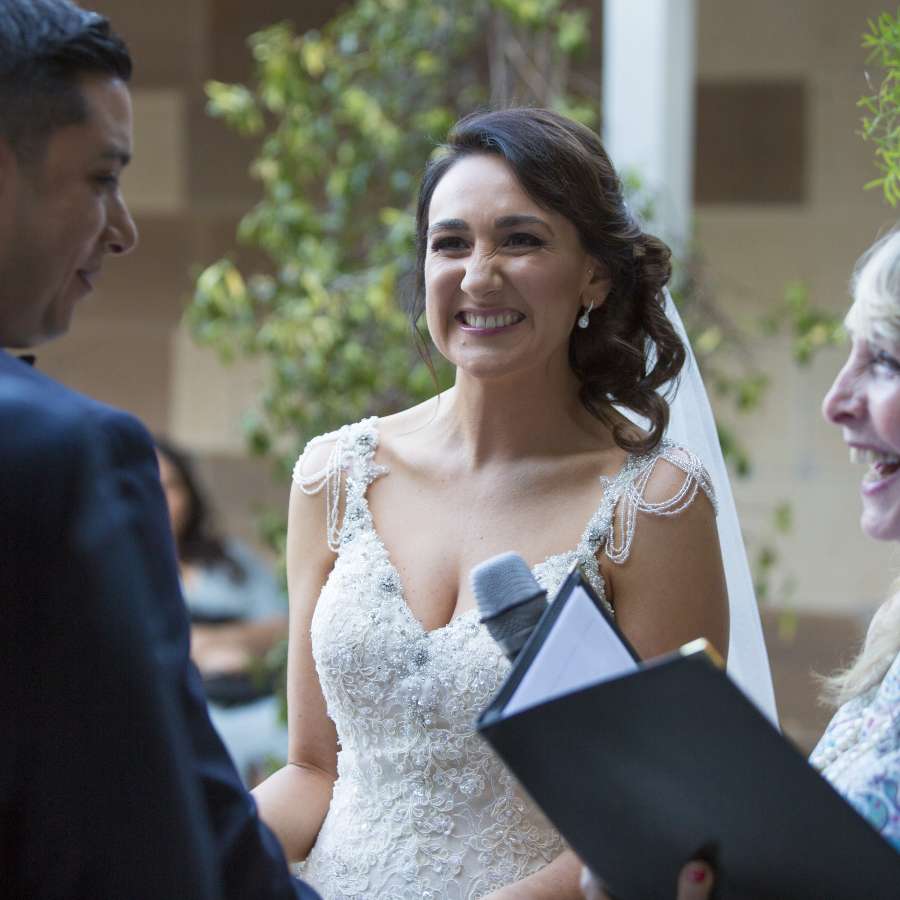 "Janet was the first and only celebrant we had met with, she made us feel comfortable and relaxed throughout the build up. Our ceremony was exactly as we imagined, the perfect balance of professionalism and personalisation without being too serious. Guests have commented on how wonderful Janet and our ceremony.was!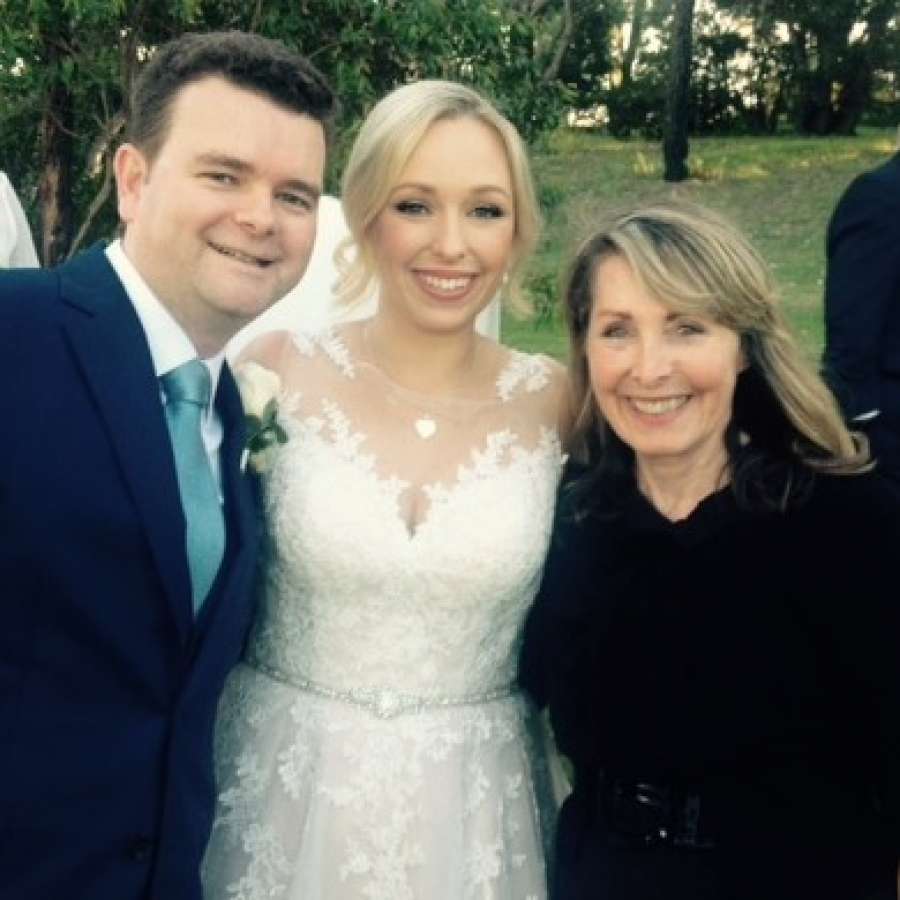 "Janet was wonderful to work with! She was very easy to communicate with while organising our wedding and gave great helpful hints throughout the organisation process. On the day she was amazing - she was very professional, ensured our day ran smoothly, and made sure everyone had a great time. Thanks Janet!"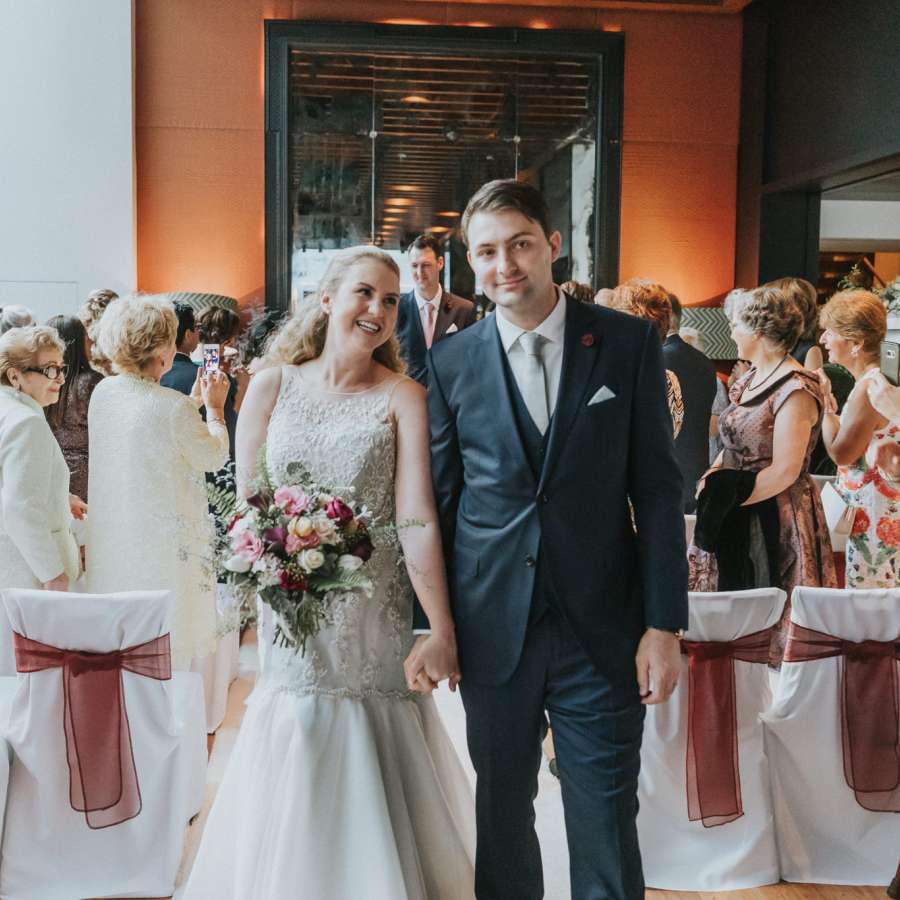 Janet was the perfect marriage celebrant. She was so professional and easy to work with but also had a great sense of humour and helped us craft a fun, relaxed ceremony. We have had so many compliments on our ceremony since the wedding - she did an amazing job.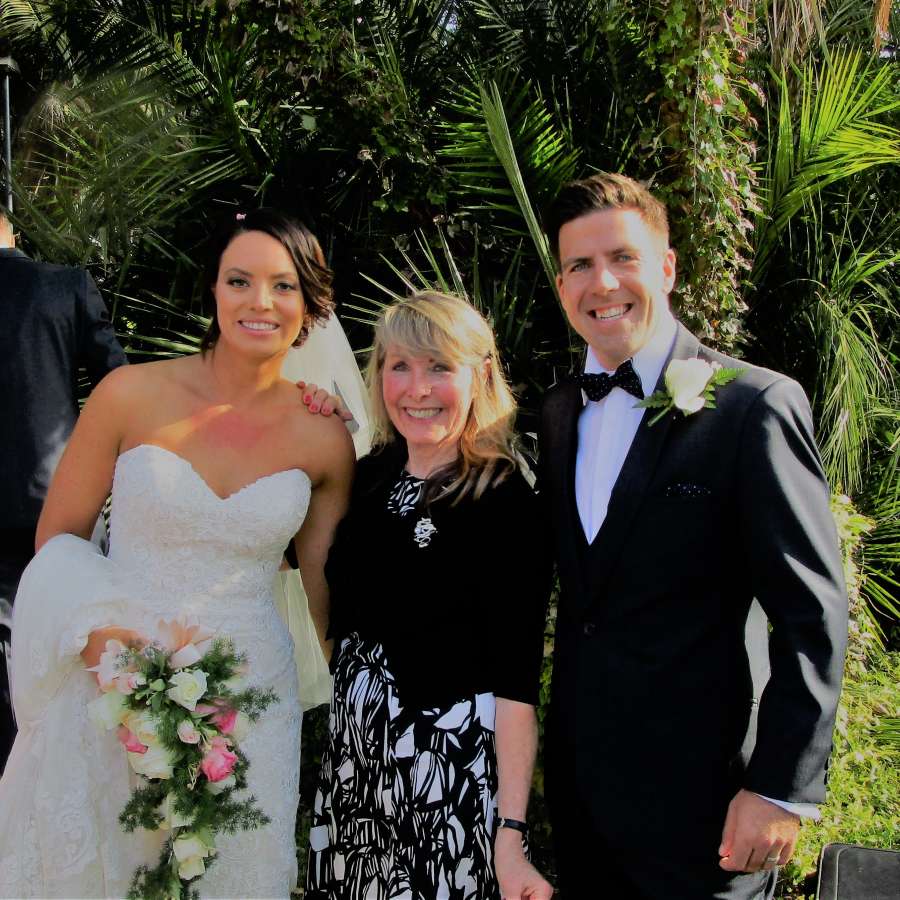 "If you are looking for a perfect marriage celebrant you will need to get in touch with Janet Lomax. Janet is outstanding from communication, explaining what actually goes on with a ceremony and she also provides endless options for you to decide on what you would like to include. Our ceremony was perfect and that is purely down to Janet's expertise and personality. Our guest's could not stop raving about how brilliant Janet was, and neither can we. Thank you for making our ceremony the very best!!"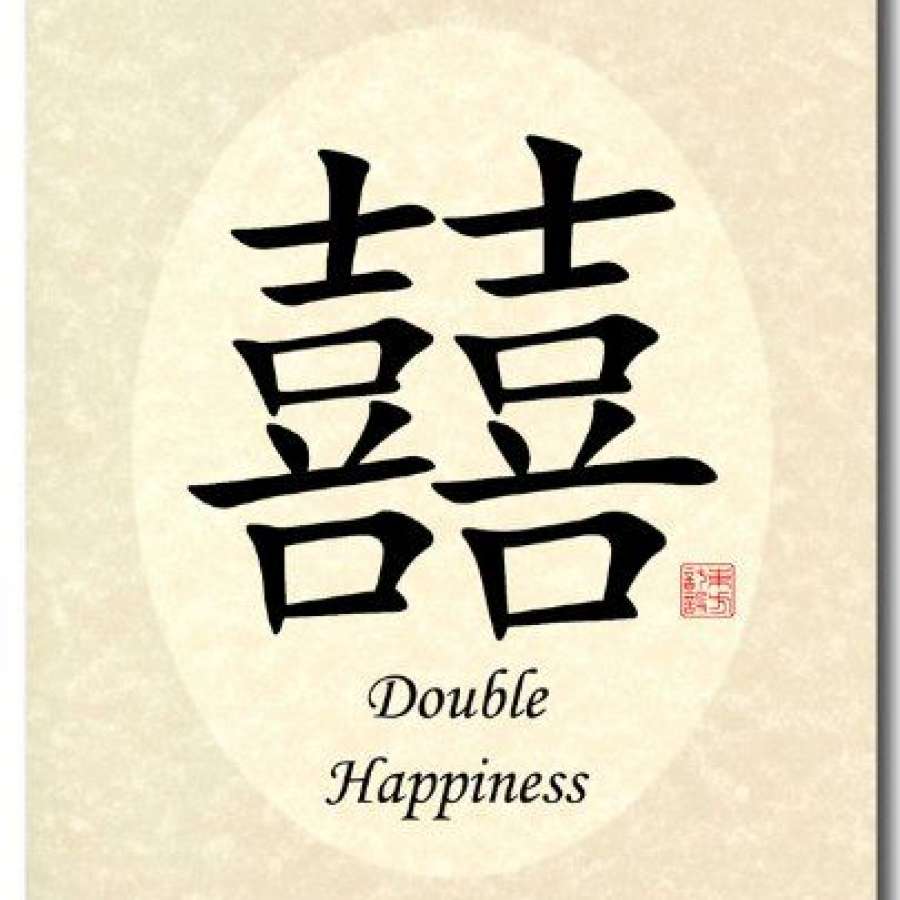 Janet was AMAZING!! She was professional, very personal and experienced. From the very first meeting till the actual ceremony, she was approachable, resourceful and very friendly. She managed me and my wife perfectly through the ceremony and it was due to her, that the ceremony proceeded without a hitch. I strongly recommend Janet Lomax.
Hernie & Sam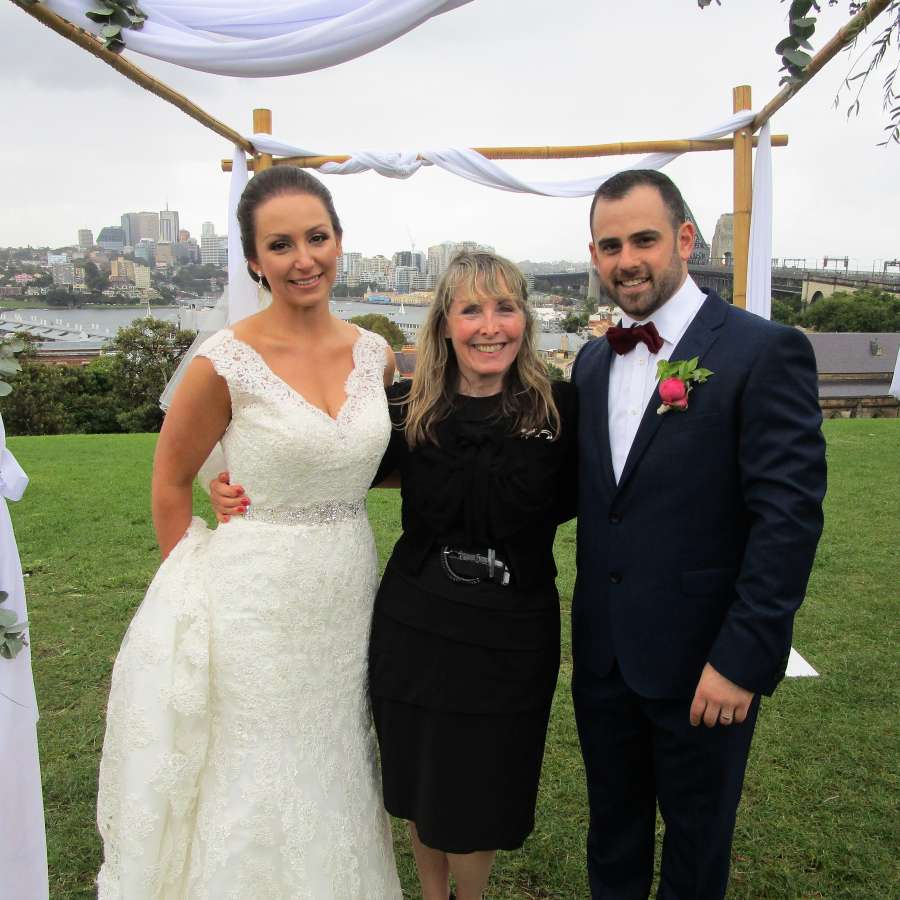 "Janet was a pleasure to work with. we planned our wedding whilst living in a London and Janet happily skyped and coordinated via email. Janet made us feel as ease and set the scene for the rest of our day - thanks again!!"
Emma & Yoni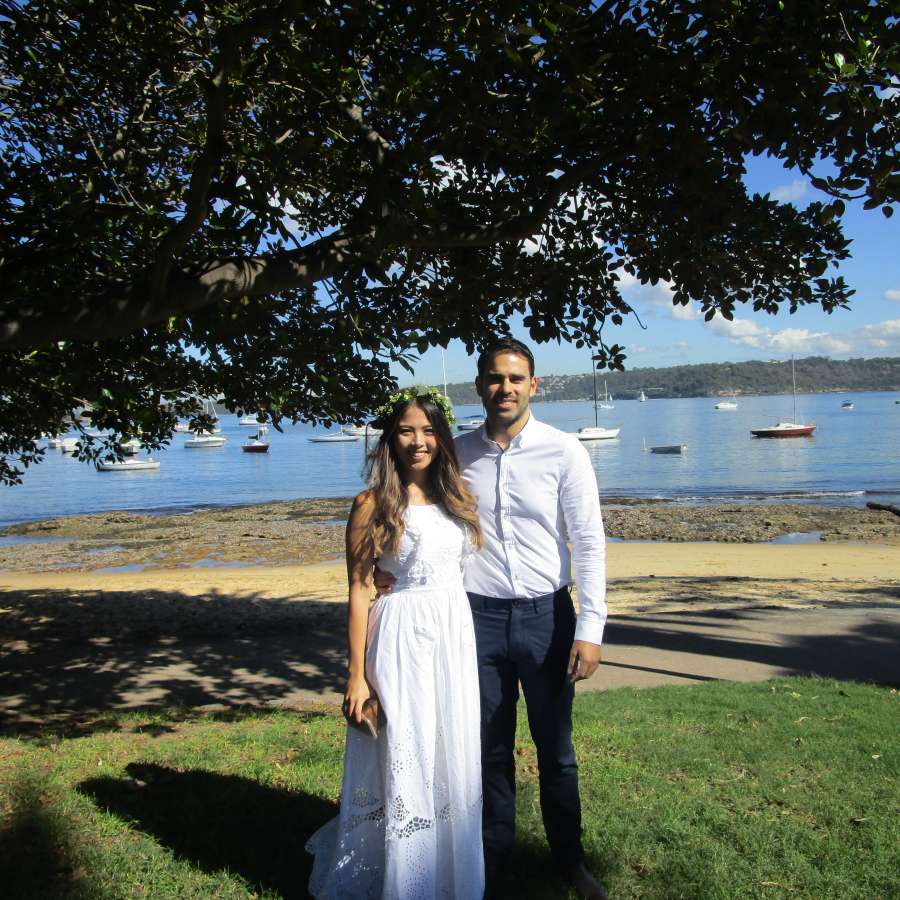 Thank you very much for our beautiful ceremony last week, it was a perfect day that we will remember forever. Thank you for allowing us to make it unique and intimate.
Stephanie & Richard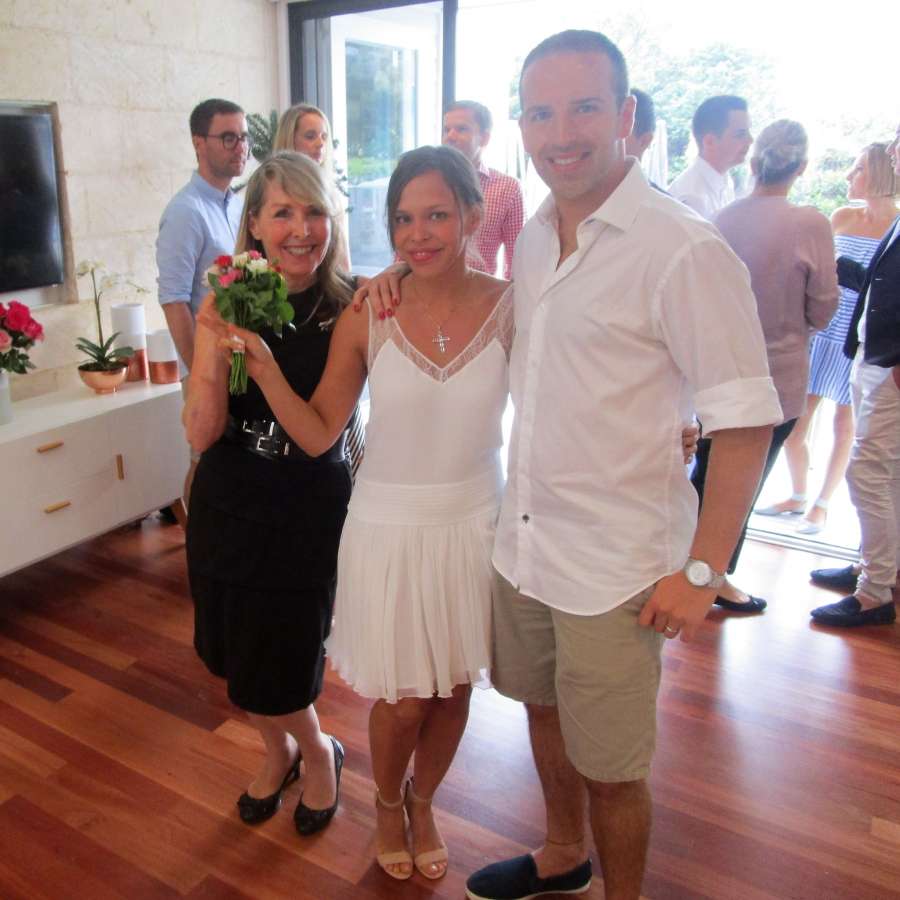 Janet was extremely helpful and thorough in talking us through the process beforehand and also helped us with the difficulties of a religious ceremony in overseas and legal ceremony in Australia. She had all the information we could require and helped us tailor the ceremony the way we wanted it. On the day Janet was friendly, professional and put everyone at ease. We couldn't have asked for more. We're very happy with everything and would like to make sure other couples get the chance to have the same experience!
Highly recommended.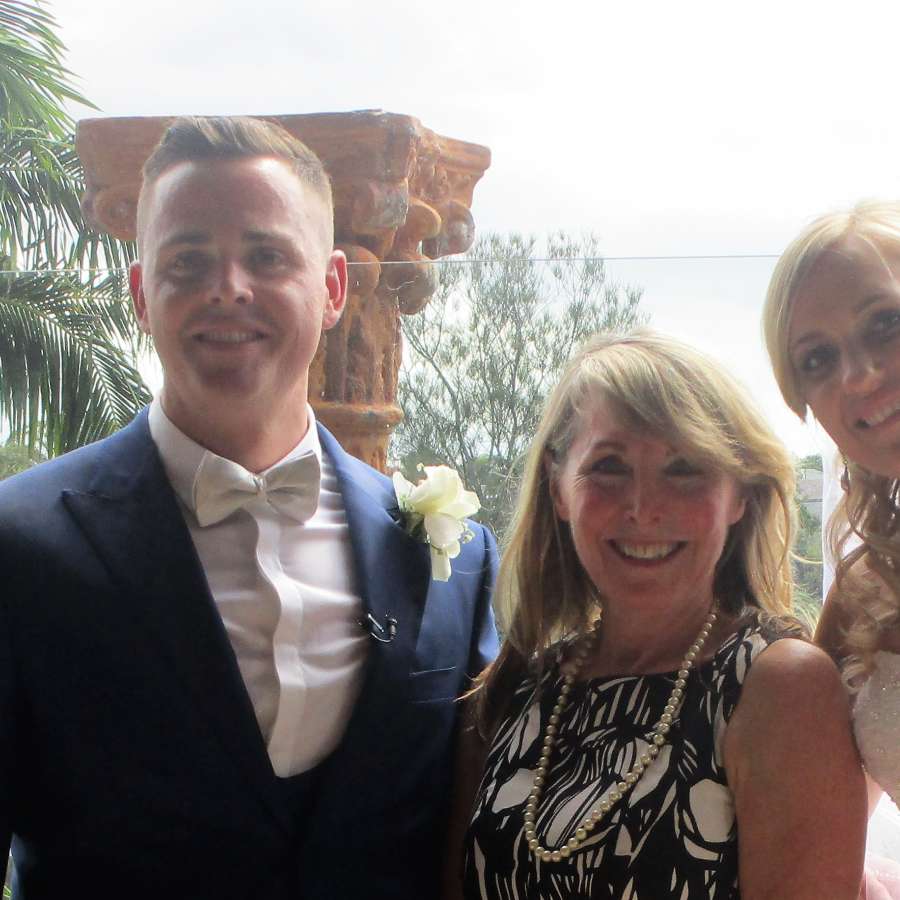 When we met Janet for the first time, we knew that we wanted her to be there on our special day to marry us. She is really amazing and funny.
If you are looking for an awesome celebrant - call Janet! You will not regret! :)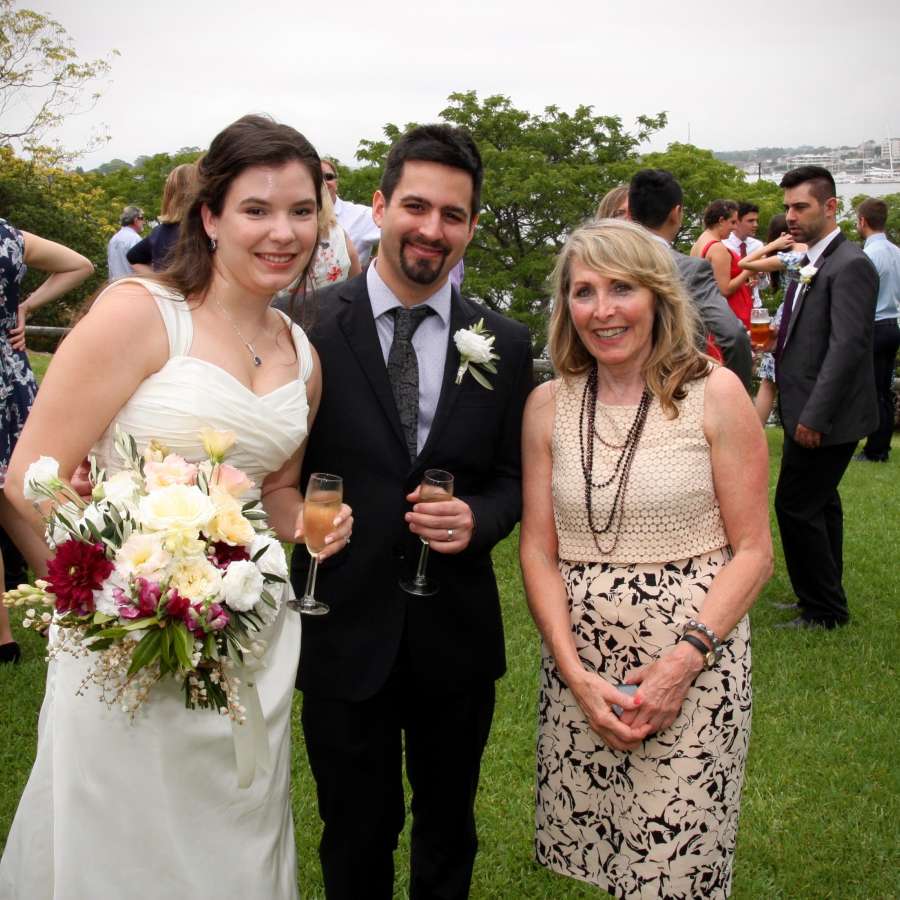 Janet did a terrific job! She brought a sense of fun and levity to the ceremony - and was wonderfully helpful from start to finish.
Thanks Janet!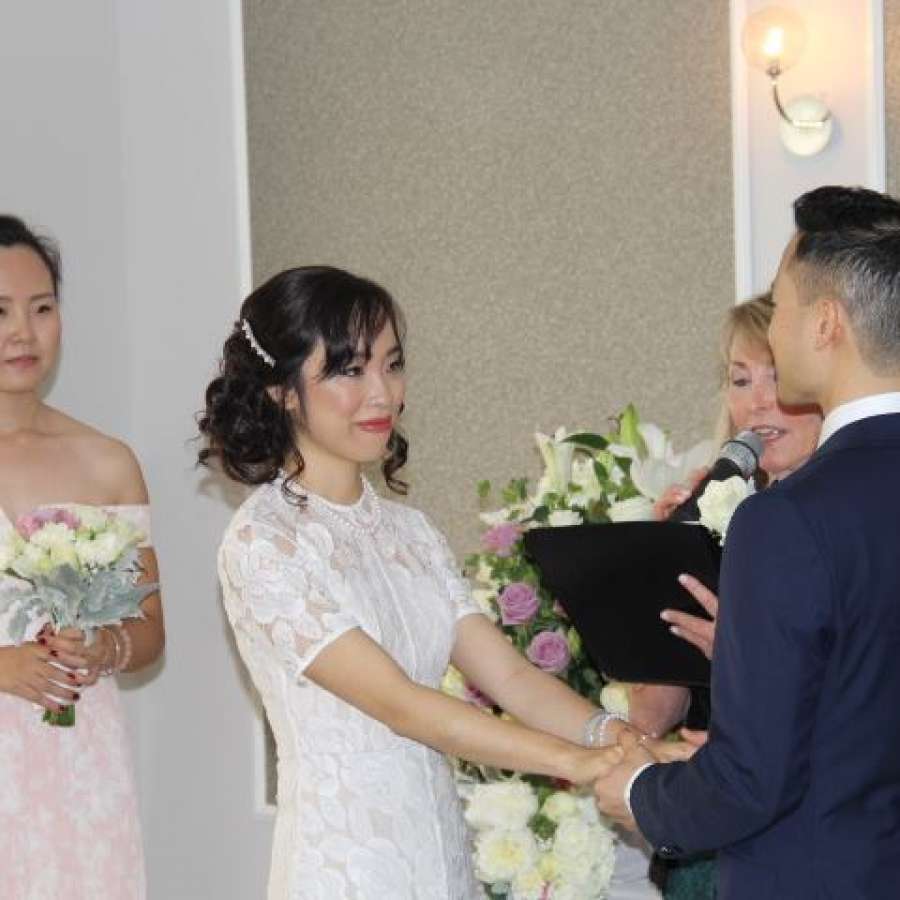 Janet was very professional and attentive to our questions. We couldn't have found a more suitable celebrant for our wedding & we really appreciated the relaxed feeling that Janet brought to our ceremony.
Communications were easy & it's been fantastic from day 1 - cannot recommend enough as a celebrant!
I am so happy that we found Janet! She is such a lovely and genuine person who helped to make our special day magical. Throughout the whole planning process, Janet was extremely helpful and professional. She promptly responded to every email I ever sent to her and she answered every question that I had thoroughly.
Janet guided us along the way which made us feel very much at ease. Janet is an exceptional celebrant who has a great passion for what she does. The wedding ceremony she made for us was personal, romantic with touches of humour. She has a talent for creating a ceremony that reflects the uniqueness of a couple and their story.
Thank you for everything Janet! You were a wonderful addition to our memorable day.
Virginia & Josh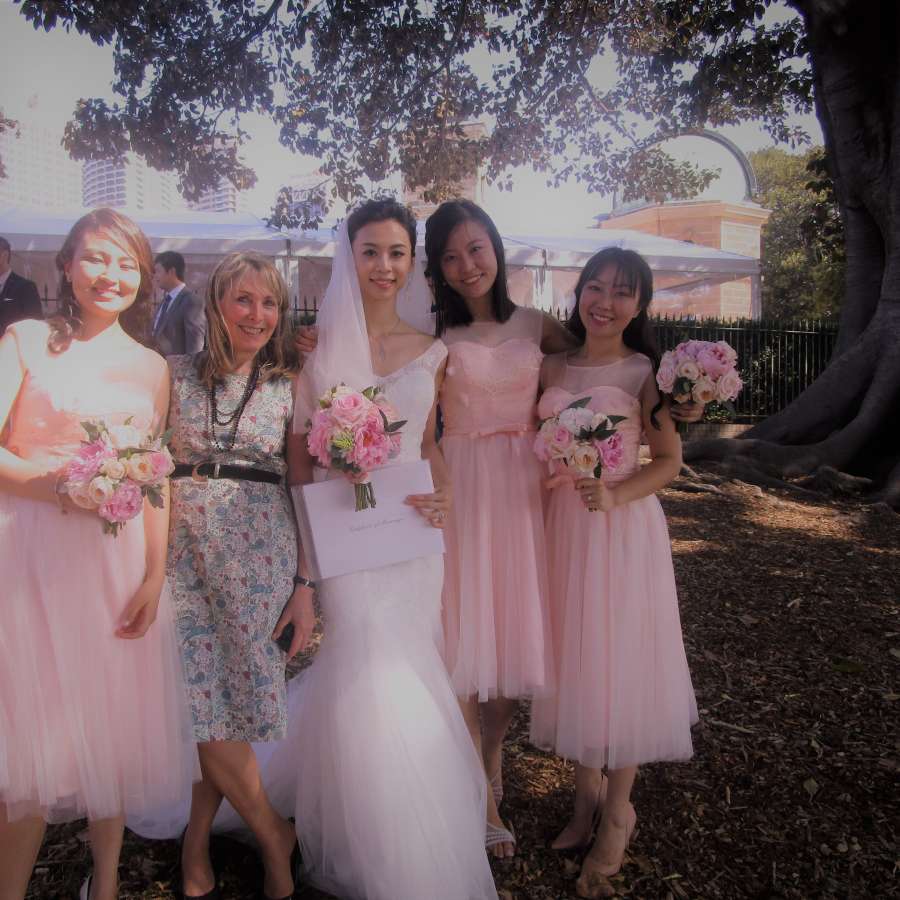 Janet has put in a lot of effort in our wedding and made sure it was a stress free and magical day.
Janet was very professional yet approachable and friendly. She answered all of our questions before the big day and was patient in every aspect.
Simply an amazing job!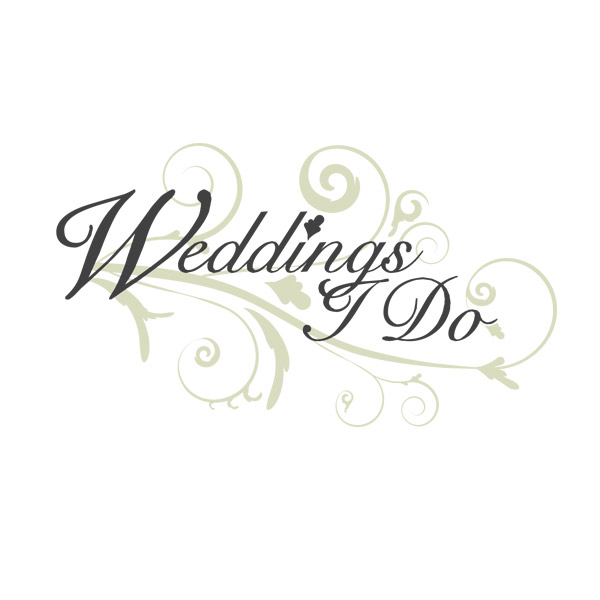 We cannot recommend Janet highly enough. She is extremely professional, kind, fun & reliable.
From our first meet up till even after the wedding, she has been a great support & has so much knowledge around weddings. She made our ceremony so perfect- we asked for a laid back ceremony & she delivered, she kept it light & upbeat for us & made us feel so comfortable.
When I walked down he aisle on the wedding day, she took a moment to make me present & said I looked beautiful & said 'this is your ceremony', it made me relax & pay attention to what was happening.
We will be recommending her to everyone & all our wedding guests have said our ceremony is the best they have ever seen because of how great our celebrant was. Janet also gave us a big folder when we booked with her with loads of reading/poems etc to put our ceremony together. Whenever I emailed Janet with a question, she would reply very quickly, she was great to deal with & told us it's our ceremony & we can do whatever we like & she'll work with us, we loved this.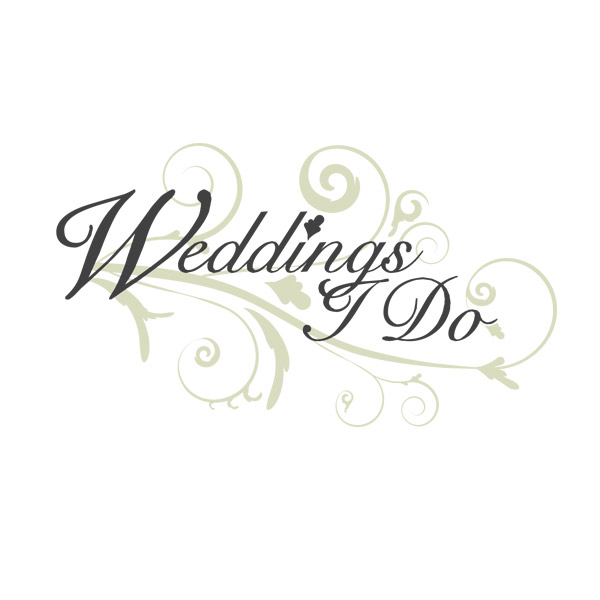 Janet Lomax from weddings I do was an absolute treasure! She went above and beyond for us from the beginning of the process to our wedding day and beyond! She guided and helped us with ever step of the way and even took out time to arrange items for us that were beyond what we expected from her.
A truly wonderful celebrant and woman who made us feel confident, at ease and encouraged so much fun amoungst us and our guests!
There was nothing too difficult for Janet who has such a wonderful attitude and such a lovely spirit!
Thank you Janet for helping make our day unique, fun and truly special. If you are in the market for an amazing celebrant who you can trust, have fun and create your special day with don't go beyond Janet Lomax from Weddings I do!!